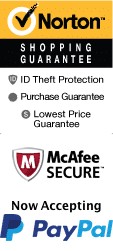 Tampa Riverwalk a Smartphone Audio Walking Tour
651 Channelside Dr Tampa, FL 33602
1-800-987-9852
Chat Now
Are you ready for a truly unique way to experience Tampa's culture, history and delicious cuisine? Look no further than the Tampa Riverwalk Smartphone Audio Walking Tour! This interactive tour is designed to take you to some of the most essential landmarks and attractions in the city, all while learning about its rich history and diverse culture.

The tour's route takes you along the beautiful Tampa Riverwalk, where you'll visit 27 points of interest. With just your smartphone and headphones, you can stroll at your own pace and listen to informative audio guides as you go. You'll immerse yourself in Tampa's history, from its beginnings as a tiny fishing village to its current status as a thriving and diverse metropolitan city.

Notable stops include the Tampa Bay History Center, Tampa Museum of Art, and Henry B. Plant Museum, among others. The tour lasts for about two hours and covers 2.5 miles of beautiful riverfront scenery and stunning architecture.

Perhaps the best part of the tour is the food! Along the way, you'll have the opportunity to taste some of the best cuisine that the city has to offer. Sample fresh seafood, authentic Cuban sandwiches, delicious Italian gelato, and more.

As you explore Tampa on this walking tour, you'll also learn about its rich history, from the Spanish exploration to the early days of cigar manufacturing, and the economic booms and busts that shaped the city. You'll gain a deep appreciation for the diversity and resilience of the people and cultures that have made Tampa what it is today.

Overall, the Tampa Riverwalk Smartphone Audio Walking Tour is a must-do activity for anyone visiting the city. It's a fun and engaging way to experience Tampa's history, culture, and cuisine in one go. So why wait? Book your tour today and get ready for an unforgettable experience!
Book Now!