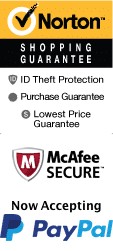 Sunset & Dolphin Tour
4630 29th Ave S Gulfport, FL 33711
1-800-987-9852
Chat Now
If you're looking for a truly remarkable and unforgettable experience in Tampa Bay, then you simply must check out the Sunset Dolphin Tour. Taking place on the stunning waters surrounding Florida's Gulf Coast, this evening excursion promises to be one of the most breathtaking things you'll ever see.
As the sun begins to set, you'll embark on a picturesque cruise out to the open water, with an expert guide by your side to tell you all about the amazing creatures that can be seen in these parts. But the real highlight of the tour is the dolphins. Watching these amazing animals leaping and playing in the water as they follow the tour boat is truly a sight to behold.
The tour lasts for around two hours, giving you plenty of time to marvel at the dolphins and take in the stunning views all around you. You're sure to be captivated from the moment you step aboard the boat, and you'll be talking about this experience for years to come.
As you cruise around the water, you'll get to see all sorts of other sights too, including some of the area's most beautiful and impressive homes, and the gorgeous landscapes and skyline of the Tampa Bay area.
This tour is suitable for visitors of all ages, and is ideal for anyone who loves nature, wildlife, or simply stunning scenery and sights. You'll come away feeling relaxed, rejuvenated, and utterly exhilarated by the experience.
So if you're planning a trip to Florida and want to make the most of everything this remarkable state has to offer, book your spot on the Sunset Dolphin Tour today. You won't regret it!
Book Now!