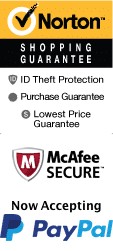 Kayaking is a fun and exciting water adventure that should be on your to-do list when visiting the Tampa Bay Area in Florida. With the Single Kayak Rental, you can experience the beauty of the calm waters of the bay area. The rental is located at one of the most beautiful spots in St. Petersburg that is peaceful and perfect for kayaking.

The Single Kayak Rental opens at 10 am and the duration of the rental is for 2 hours. The activity is perfect for water enthusiasts who are looking for a relaxing experience on the water. You will be provided with kayaking equipment, including life jackets. The rental is suitable for beginners and experienced kayakers alike. A guide is not necessary, but they are available if needed. You can expect to paddle approximately up to 3 miles during the 2-hour rental period.

During your kayak, you will get a chance to see manatees and dolphins. You can also expect to see a variety of bird species such as pelicans, egrets and herons. Kayaking in the calm waters will allow you to take in the beautiful landscape and see the city from a different perspective. You will also have the opportunity to kayak past mangrove forests and around small islands.

Kayaking is suitable for all ages, making this an ideal activity for families or couples. It is not physically demanding, and you can paddle at your own pace. There are no requirements for clothing. However, it is suggested that you wear comfortable clothing and sunscreen.

The Single Kayak Rental is a great way to experience the beauty of the Tampa Bay Area in a unique way. It is a relaxing and enjoyable water adventure that should not be missed. Whether you are a solo traveler or with a group, kayaking is an unforgettable experience. Book your Single Kayak Rental today to explore the beauty of the bay area from the water.

In summary, if you are looking for a calming and relaxing way to experience the beauty of Tampa Bay Area, then the Single Kayak Rental is the ideal activity for you. Paddle through calm waters, discover new areas, see beautiful landscapes, and observe wildlife from a unique perspective. Book your rental today and experience the ultimate water adventure in St. Petersburg.
Book Now!