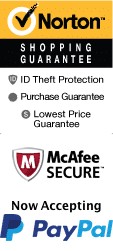 Private Sunset Cruise on Yacht 2 Hour
3701 Gulf Blvd St Pete Beach, Florida 33706
1-800-987-9852
Chat Now
Imagine cruising on a luxurious yacht under the golden hues of the sunset, surrounded by the stunning scenery of Tampa Bay. This activity is none other than the Private Sunset Cruise on Yacht, a 2-hour experience offered in Tampa Bay, Florida. This cruise offers an unforgettable way to experience the breathtaking sunset, with a private yacht all to yourself and your loved ones.
Upon arrival at the yacht, you will be welcomed by a friendly and professional captain who will sail you around the bay on a relaxing but thrilling journey. While on board the yacht, guests can treat themselves with an outstanding selection of beverages and snacks. You can relish the rich flavors of the hors d'oeuvres while sipping on a chilled glass of wine.
As the yacht cruises through the bay, guests can bask in the incredible beauty of the sky, bursting with hues of orange, purple, and pink. During the tour, guests can take a moment to have a peaceful, intimate chat with their companions while the gentle wind caresses their faces. The skyline view is gorgeous, the weather is pleasant, and with nothing but the golden sand beaches and tranquil waves around you, it's the perfect way to spend time with family or friends.
The Private Sunset Cruise on Yacht requires minimal effort from the guests, who can relax and unwind while the yacht sails along the water. Although the captain is always available to answer any questions you might have along the way, the yacht's focus is on providing a relaxing, luxury experience to ensure your time is memorable.
The cruise has viewed Tampa Bay's beauty from a new angle and is ideal for couples on a romantic excursion, a group of friends looking for entertainment, or even a corporate outing to help build relationships. The stunning colors of the sunset, the gentle sea breeze, the feeling of the yacht enveloping you in a luxurious setting - it's an experience that will stay with you long after the journey is over.
In conclusion, the Private Sunset Cruise on Yacht is the perfect way to unwind in the serene beauty of Tampa Bay, Florida. It offers a luxurious way to spend time with loved ones while experiencing the breathtaking colors of the sunset. Whether you are celebrating a special occasion or just looking for a relaxing adventure, this 2-hour cruise is bound to leave a lasting impression on you. Don't miss out on this wonderful opportunity, book your private sunset cruise today!
Book Now!