2018's Best Tampa Kids Activities

Include the entire family in this vacation to the coastline of Tampa Bay. You can choose from several different activities and attractions that your kids will be sure to enjoy, whether they are young or much older. Your son or daughter will have a great time.
2018's Best Tampa Kids Activities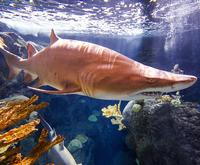 For a great family-friendly activity in Tampa, visit the Florida Aquarium. The aquarium features plenty of educational and interactive exhibits to delight minds young and old. The aquarium is home to many different habitats and more.
One of the Tampa Kids activities is the Starlite Majesty Lunch & Dinner cruises. The cruises allow guests to relax and unwind as they take in some of the most beautiful views in the area. You will also be able to dine on a delicious meal.
Available 67 days between Oct 2, 2018 & Dec 30, 2018
View Schedule
Want more information regarding 2018's Best Tampa Kids Activities?
Mix the best of roller coasters, splashing water rides, and cultural attractions into one trip for a kid-friendly experience. Take your son and / or daughter to African shows like the KaTonga or Critter Castaways. Your family adventures await in this great outlet for kids and adults alike.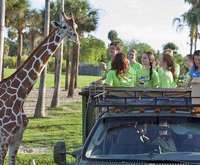 Bring along the kiddos to Busch Gardens in Tampa, Florida for a fantastic, all-ages activity. The theme park is full of great rides and more, but one that stands out is definitely the Serengeti Tour. Embark upon this expedition to get close up views and interactions with animals.
One of the best Tampa Bay kids' activities is the Tampa, Florida Tampa Trio Triplet Pass. The pass allows you to experience some of the best attractions in the area at one price. Without an admission line, this makes your trip quick, easy, and fun.
Whether you decide to go in the August heat or when things start to cool off, this fantastic 30-acre theme park is right up your alley. Bring your kids with you and try out some of the intense water slides or the seasonally heated pools. Treat your kids to some cuisine at the Surfside Cafe or Mango Joe's afterward.
Available 18 days between Sep 21, 2018 & Oct 28, 2018
View Schedule
Sail with crew and guide into the Clearwater Beach area onboard the authentic looking Pirate's Ransom. Your vessel will travel around the area and provide plenty of pirate-type activities for the family and yourself to join in. Your guide will share his or her own stories about the ship, its crew, and your own part in the tale.
Pricing and schedule are currently unavailable.
For one of the best Tampa Kids' Activities, check out the Museum of Science and Industry. The museum is full of many different educational and entertaining exhibits sure to make for a great time.
Pricing and schedule are currently unavailable.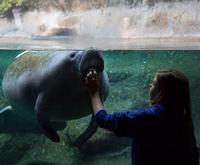 The kids will be thrilled to walk into a world filled with exotic and large animals. Jungle birds, such as the toucan, show off their colorful selves high in the branches. Other animals in the zoo include the blue bellied roller, and the famous local Florida manatee. Your kids will also enjoy the offered attractions.
Tampa's Lowry Park Zoo is no longer being offered.
For one of the best Tampa Kids Activities, embark upon the Dolphin Racer Speedboat Sightseeing Cruise. The cruise is great for catching views of dolphins in their natural habitats as well as getting in views of the landmarks of the area.
Dolphin Racer Speedboat Sightseeing Cruise - Treasure Island, FL is no longer open.

Activities