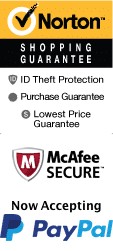 4 Hours Fish Tour Activity in St. Petersburg
6701 Sunshine Skyway Ln S St Petersburg, FL 33711
1-800-987-9852
Chat Now
Embark on a one-of-a-kind fishing adventure in St. Petersburg, Florida, with the 4 Hour Fish Tour. This activity will not only allow you to catch various types of fish in the bountiful waters of Tampa Bay, but also allow you to experience the scenic beauty of the area.
You will board a large, comfortable boat, which will take you on a journey through the Bay. Expect to get up close with dolphins, manatees, and local birds that call the area home. During the tour, experienced guides will share their knowledge of the area and provide valuable tips on how to catch certain types of fish. Some of the fish species that can be caught include snook, redfish, and tarpon.
The tour is suitable for both beginners and experienced anglers. Fishing gear, bait, and licenses are all provided on the tour, so all you have to do is come with a positive attitude and willingness to catch some fish. The tour typically lasts for four hours and departs early in the morning, offering the perfect opportunity to catch fish during the prime time of day.
Aside from fishing, you will also get to witness the beauty of the area's natural surroundings, including the Sunshine Skyway Bridge, Egmont Key, and Fort DeSoto Park. The weather and tides may play a role in the tour, which only adds to the excitement and unpredictability of the experience.
St. Petersburg is considered one of the top fishing destinations in Florida, and the 4 Hour Fish Tour allows you to soak up the best of the area's fishing opportunities. The tour is also family-friendly, making it an excellent bonding activity. You can even bring back the fish you catch and have them cleaned and prepared at local restaurants.
In summary, the 4 Hour Fish Tour in St. Petersburg is the perfect opportunity for anyone who wants to experience Florida's fishing scene while soaking up the beauty of the Bay area. Whether you're a seasoned angler or a novice, this tour promises an enjoyable, educational, and unforgettable experience. Don't miss this chance to make the most of your Florida vacation!
Book Now!