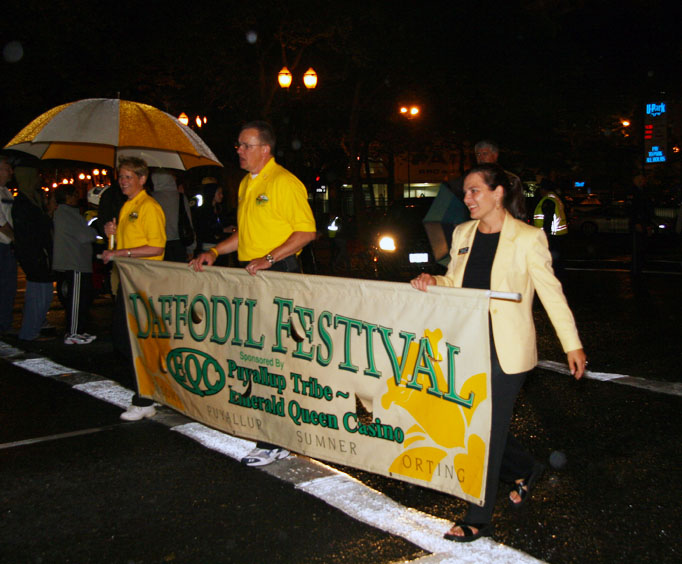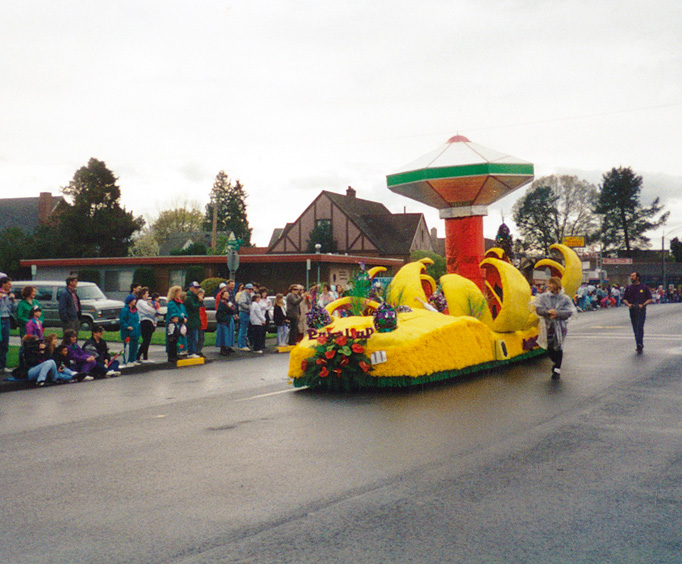 The Daffodil Festival near Tacoma, WA
310 N Meridian Puyallup, WA 98371
The Daffodil Festival in Puyallup, Washington began in 1934 as a celebration of agriculture. There were a lot of daffodil growers in those days, and while there are still many fields of the cheerful yellow flower, not many people grow them commercially anymore. Regardless, the festival is still going strong and continues to celebrate agriculture in the area with the daffodil as its centerpiece and symbol. There is a big parade held on the final day of the festival, which travels through four cities in the the county: Tacoma, Puyallup, Sumner and Orting. The float takes an entire day and usually features more than 180 entries with floats, bands, marching units and musicians performing, many that are dressed in bright yellow.
Of course, the festival doesn't end there. Throughout the festival there are many other events including a much smaller children's parade, the crowning of the Daffodil Queen, a water parade at Point Defiance, live music, booths filled with merchandise, arts and crafts, and plenty of food vendors. There is also a 5k challenge and a dog show.
There are plenty of events and things to do during this cheerful festival. Rain or shine, it's a great way to get out of the house and celebrate the coming spring weather, the agriculture of the area and, of course, the brilliant daffodil.
Create Your Custom Package
Points of Interest
Most Popular Types of Amenities & Room Types

PUYALLUP WA
HOTELS & VACATION PACKAGES
MOST POPULAR THINGS TO DO
IN PUYALLUP WASHINGTON