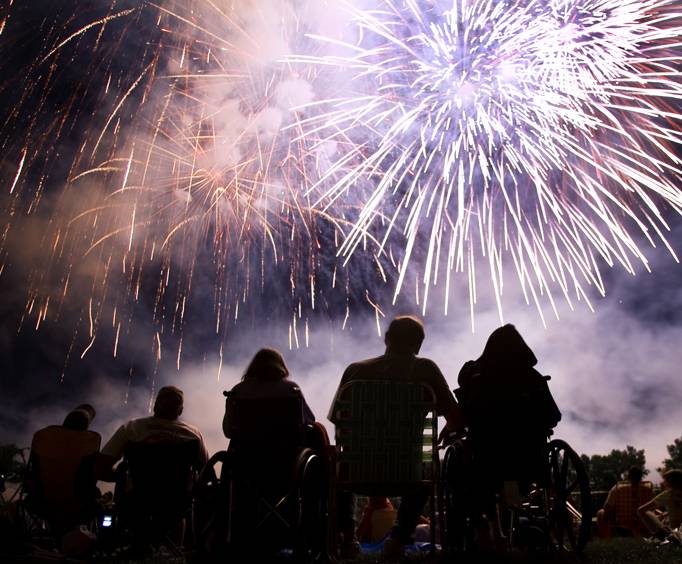 4th of July in Tacoma, WA
The Tacoma Freedom Fair is the main event on the 4th of July in Tacoma, WA. Put on by the Tacoma Events Commission, the Tacoma Freedom Fair has been celebrating the 4th of July for more than 30 years. The fair is held along the Ruston Way waterfront. A narrated Air Show takes place during the day. The fair also includes live music, many food options, and a classic car show and culminates in a spectacular fireworks display launched from a barge. The air show narration and the fireworks show sound track are broadcast over several loudspeakers as well as local radio stations. Bring a radio to turn any location into front row seats.
Come to Tacoma to celebrate the 4th of July and stay a few days to take in all the city has to offer. Tacoma is located roughly 30 miles southwest of Seattle on the Puget Sound. Nearby Mount Rainier dominates the skyline. The bay and the mountainside offer a stunning backdrop to the 4th of July celebrations. After the party, explore the history and cultural heritage of Tacoma. The western terminus of the North Pacific Railroad, Tacoma benefited from the rapid development of the 19th Century and became a center of international trade. As a result, a number of sites of historical and cultural interest are available to tour, as well as a wealth of art and history museums and a varied theater district.
Take the time to visit Tacoma this 4th of July. The Freedom Fair is sure to delight and entertain adults and kids of all ages, and Tacoma's history and vibrant neighborhoods offer more to explore.
Create Your Custom Package
Most Popular Types of Amenities & Room Types

MOST POPULAR THINGS TO DO
IN WASHINGTON