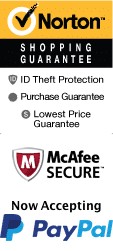 St. Augustine Distillery Company in St. Augustine, FL
112 Riberia St. St. Augustine, FL 32084
St. Augustine Distillery is a local company that believes in community.
This business was founded and is operated by the locals, but enjoyed by all. David Pickerell will tell you that throughout his time in the distilling business, he has seen great things done by great people.
One of those great people is a distiller at St. Augustine Distillery by the name of Brendan Wheatley. Brendan was the first American Distiller to ever work under the famous Japanese Distiller, Ichiro Akoto. He is now the head distiller at St. Augustine Distillery. This dynamite team personally partners with local farmers to get the best ingredients to make the best craft spirits which are made with fresh locally grown ingredients. The versions of whiskey, vodka, rum, and gin the distillery creates are designed to be the best cocktails beautifully blended to make the perfect drink. The creative team behind this distillery took the time and effort to personally speak with farmers, distillers, consumers, bartenders and engineers to research what the perfect drink would be.
The St. Augustine Distillery has made its home in one of the most historical buildings in the state of Florida. In 1907 St. Augustine developed its first Ice Plant. This building was the perfect location for the distillery to call home.
The spirits that are crafted at the St. Augustine Distillery include the Florida Cane Vodka, New World Gin, Pot Distilled Gin, and the highly anticipated release of Florida's Only Small Batch Bourbon. The spirits that are created here and the locals who believe in it give their thanks to the original builders and the spirit of what this building once was.