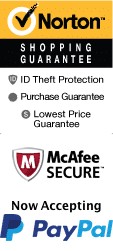 Be thankful that you live in the century you do with the latest in medical technology.
Visiting the Spanish Military Hospital Museum in St Augustine, FL provides a captivating peek into the past to learn more about how medicine was practiced and patients treated when ill or hurt. This hospital museum presents a interesting view of the hospital life of the Spanish military.
The Spanish Military Hospital Museum is actually a reconstruction of the original which stood on the same site from 1784 to 1821. The twenty minute guided tour takes you into several important rooms that have been totally refurbished to reflect 18th century hospital life. For example, you will view the mourning room where the priest gave last rites to patients before they died. The ward where patients were kept looks stark and utilitarian.
The surgeon's office provides quite an eye opener as you view the tools of the trade and learn about some of the practices that are still continued to this day. The apothecary was the only hospital staff person who was allowed to give medications to the patients. With the herbarium on site, the apothecary could grew the herbs and other plants needed to create the medicines. The administrative offices of the then Spanish Military Hospital are also toured as well.
Having a fascination in history itself will serve you in good stead with the short, but informative tour. The cost is quite inexpensive with admission being $2.50 for adults and children for $1.50. Seniors get discounts and groups have special pricing. Overall, you get plenty of bang for your few bucks at the Spanish Military Hospital Museum in St. Augustine.