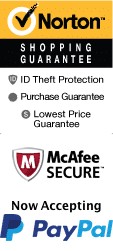 Fiddlers Green Restaurant in St. Augustine, FL
2750 Anahma Drive Saint Augustine, FL 32084
Fiddlers Green Restaurant in St Augustine, FL is a restaurant that is located by the sea, a location that adds to its popularity.
In fact, it has been ranked the most favorite oceanside restaurant in St. Augustine for many years. On warm sunny days, many love to eat outdoors to get a better view of the ocean as well and breathing in the fragrances of outdoors and the water. In addition to its gorgeous surroundings, Fiddlers has some very delicious cuisine.
Fiddlers Green Restaurant serves an array of different entrees including varieties of seafood, chicken and beef entrees. You can get one of their many special meals for breakfast, lunch or dinner in addition to the daily chef's specials. They have always served a seafood chowder that is a favorite of everyone that tries it for the first time. Fiddlers Green Restaurant is most known as being an excellent seafood restaurant. Everyone knows a good meal can only be made better with a good glass of wine. You'll be very impressed with their extensive wine list. Regardless of what you eat, they'll have a wine to complement it. If you're not a wine drinker, the friendly staff will get you exactly what you want for your beverage.
Fiddlers Green Restaurant gets a lot of the crowd from the beach. Being right on the beach always brings good crowds in from swimmers working up an appetite. When you serve excellent food like Fiddlers, the crowd will always be there. Fiddlers have near many nice attractions including other restaurants, hotels and sightseeing spots.