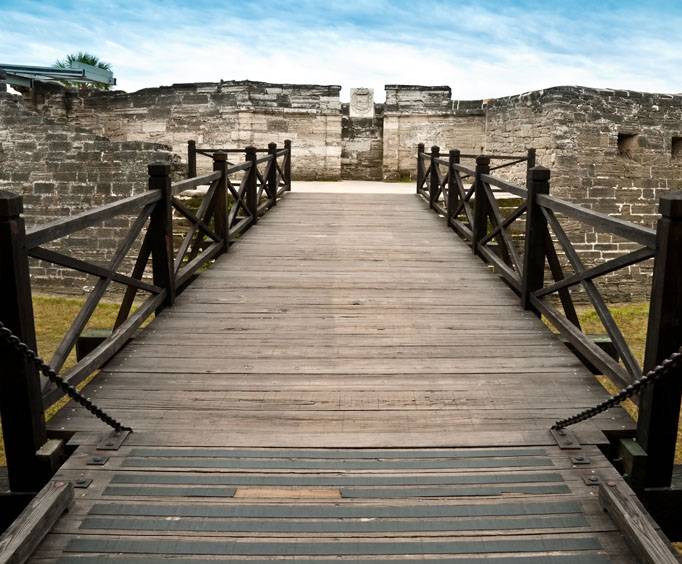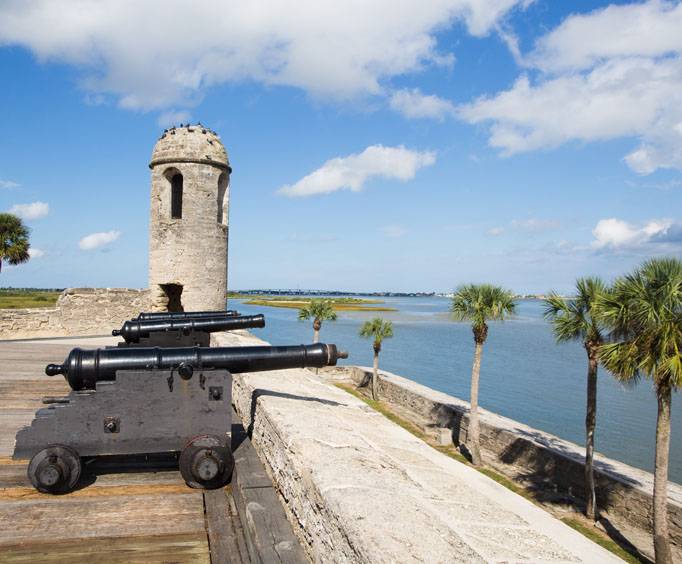 Castillo de San Marcos in St. Augustine, FL
1 S Castillo Dr. St. Augustine , FL 32084
The oldest stonework fort in America is the Castillo de San Marcos, built by Spanish settlers in what is now St. Augustine, Florida.
Situated on the shores of Matanzas Bay, the fort dominates the scenery around it. The Castillo de San Marcos is on the U.S. National Register of Historic Places as well as being a national monument.
The Castillo de San Marcos was built by Spanish colonists in their settlement of Florida nearly 350 years ago. The fort was created to protect the city of St. Augustine against raiding English privateers and it did its job for approximately one hundred years until the English seized the Florida colony from Spanish control. The United States gained possession of the fort in 1821, at which point its name was changed to Fort Marion. The fort has withstood sieges by English forces twice in its history. It has been under the control of four different nations in its time, including the Confederate States of America.
The Castillo de San Marcos is a fascinating piece of American history, offering an insight into American life in Florida during the different periods of the last 350 years. Anyone who is interested in history, culture, or architecture should be sure to visit this breathtaking site when in the Florida area. The Castillo de San Marcos is located conveniently close to St. Augustine, Florida as well, offering access to its beautiful beaches and other historically significant landmarks.
Events at Castillo de San Marcos