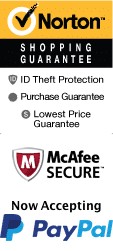 St. Augustine Weather Information

Located between northeast and central eastern Florida, St. Augustine is a city of pleasant weather, diverse outdoor activities, family attractions and long-standing history. St. Augustine, the nation's oldest city, enjoys a year-round mild climate with warm, breezy summers and pleasantly cool, yet sunny, winters.

Summertime

Summertime in St. Augustine brings heat and some humidity, but visitors who stay near the coast will find refreshment in the cooling sea breezes. As daytime highs reach the high 80s and low 90s during June, July and August, this is a great time of year to enjoy water sports like scuba diving, surfing and parasailing. Summer mornings are a wonderful time to head to the beach for some shelling along the 43 miles of sand.

Fall

Fall brings cooler temperatures, but also more rain. September remains fairly warm, as temperatures hover in the upper 80s; September is also the rainiest month of the year, with an average of nearly 9 inches of precipitation. On clear days, autumn is a nice time of year for playing golf or tennis, or for embarking on a fishing trip.

Winter

Cooler still, winter time brings daily highs in the mid- to upper 80s, while nighttime lows can fall into the low 40s. Winter visitors should pack long pants, long-sleeved shirts, a few sweaters and a lightweight coat. December, January and February are the driest months of the year in St. Augustine, so daily outings feature plenty of cheerful sun ' better than most locales in the U.S. in the middle of winter!

Spring

The spring months bring beautiful weather to St. Augustine. March and April feature daytime highs in the 70s, while May temperatures frequently reach the low to mid 80s. March brings lots of college students on spring break, but if you can brave the crowds, this is also the time of year to catch the azalea gardens in full bloom! Spring is the perfect time of year for wandering the cobblestone streets in the historic district, and for enjoying the many local cafes, bars and shops.

With such a wide variety of activities and sights to take in, and a pleasant climate year-round, St. Augustine is always a good choice for a weekend getaway or for a longer vacation. Be sure to check out the current weather in St. Augustine.