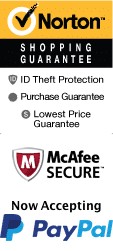 St. Augustine Travel Information
As the oldest continually-occupied settlement of European origin in the United States, St. Augustine is rich with history and culture. From its Historic Spanish Colonial District to its pristine beaches, St. Augustine is a great place to take in some sunshine, play a round of golf, visit restored Spanish forts or relax in a quaint cafe. The Spanish-styled architecture makes the city very charming, and the warm, mild weather makes it easy to explore the historical landmarks.
St. Augustine Info:
Land Area: 10.7 miles
Elevation: 5 feet above sea level
Number of parks: 4 Number of radio stations: 2 AM, 3 FM
Number of television stations: 1 Number of newspapers: 1 (St. Augustine Record)
Transportation: St. Augustine Airport (non-commercial), Jacksonville International (48 miles), Daytona Beach International (54 miles)
St. Augustine Weather and Climate:
Average daily temperature: 88 high/57 low
Average annual rainfall: 49 inches
Distances to other Metropolitan Areas from St. Augustine (in miles):
Atlanta, GA — 381
Boston, MA — 1,200
Chicago, IL — 1,100
Dallas/Ft. Worth, TX — 1,091
Houston, TX — 909
Las Vegas, NV — 2,430
Los Angeles, CA — 2,580
Memphis, TN — 744
Miami, FL — 304
Nashville, TN — 629
New Orleans, LA — 585
New York, NY — 984
Orlando, FL — 105
Philadelphia, PA — 896
Phoenix, AZ — 2,087
Rapid City, SD — 1,803
Salt Lake City, UT — 1,857
San Antonio, TX — 1,105
San Diego, CA — 2,157
San Jose, CA — 2,301
Washington, DC — 673
St. Augustine Safety Phone # and Major Hospitals:
Police/Fire/Ambulance: 911
Flagler Hospital (904-819-4300)
St. Augustine Top Tourism Draws and Seasons:
Seasons: Year Round
Beach Bash
Crawfish Festival
Bike Week
St. Augustine's Birthday
San Sebastian Art/Jazz
Cathedral Festival
Christmas Parade
Earth and Spirit Festival
First Friday Art Walks
Grande Illumination
Greek Festival
Nights of Lights
Lincolnville Festival
Relay for Life
Seafood Festival
Summer Sizzler
The Red Train
Alligator Farm
Old Jail 19th Century Jailhouse
Colonial Folk Arts Festival
St. Augustine Amateur golf tournament
Ghostly Experience
Whetstone Chocolate Factory
Limelight Theater
Scenic Cruise
San Sebastian Winery
Great Chowder Debate
Museum of Weapons
Lightner Museum
Fountain of Youth and Potter's Wax Museum
Spanish Quarter Village
Ximenez-Fatio House
St. Augustine Major Shopping Areas:
Belz Factory Outlet World
Antique Market
Ponce de Leon Mall
The Outlet Center
Cobblestone Village
St. Augustine Major Dining Areas:
While the entire town is filled with dining, the most popular are Outback Crab Shack, Salt Water Cowboys, Columbia Restaurant, A1A Ale Works, Creekside Diner, Fiddlers Green Restaurant, La Parisienne Restaurant, Cap's on the Water, Barnacle Bill's Downtown, 95 Cordova and The Reef.
St. Augustine Famous Landmarks & Historic Places:
Oldest Wooden School House in the USA
Cathedral Basilica
Ximenez-Fatio House
Florida Heritage Museum
Pena-Peck House
Spanish Military Hospital Museum
Castillo de San Marcos National Monument
Fort Matanzas National Monument
Casa Monica
Mission of Nombre De Dios
St. Augustine Famous Natives and Residents:
Henry Flagler, partner in founding Standard Oil and St. Augustine developer
Don Oja-Dunaway, folk singer
Richard A. Twine, black history photographer
Notable Moments in St. Augustine History:
1513: Don Juan Ponce de Leon first sighted the area and claimed it for Spain.
1565: Don Pedro Menendez de Aviles came with 600 soldiers and settled here, naming the village St. Augustine, after the feast day on which they came ashore.
1586: Attacked and burned by Sir Frances Drake
1668: Plundered by pirates, killing most of the inhabitants.
1763: Spain ceded Florida to England
1783: Spain regained control of Florida under the Treaty of Paris
1821: Spain sold Florida to the United States
1845: Florida admitted to the Union as the twenty-seventh state
1861: Florida became part of the Confederacy
1862: St. Augustine surrendered to Union forces
1885: Henry Flagler helped develop the town as a resort area for travelers
1886: Flagler's railroad company linked St. Augustine with the populous cities on the East Coast.
1887: Fires wiped out most of the historic buildings between the north city gates and the plaza.
1965: State of Florida and St. Augustine began cooperating on a project to restore sections of the historical city
Interesting Facts about St. Augustine:
Oldest continually occupied European settlement in the continental United States.
Established forty-two years before Jamestown and fifty-five years before Plymouth Rock.
The only urban area in the United States that has the architectural style and street patterns that replicate its Spanish origins.
The Fountain of Youth is located in St. Augustine
St. Augustine Population and Demographics:
Population — 11,592
White — 79.3%
Native American — 1.1%
Black — 15.1%
Asian — 0.9%
Population 18 and under — 19%
65 and over — 14.5%
Median age — 42 years
Average household size — 2.11
Median family income -- $41,892
St. Augustine Colleges and Universities:
Flagler College
University of St. Augustine
St. Augustine Economy & Business — Notable Employers and Industries:
Bank of St. Augustine
Rulon Company
Medical Development International
Tarantin
Capri Industries
City of St. Augustine
Dispatch Depot
Hampton Inn
Holiday Inn
K.P. Meiring Construction
RE/MAX