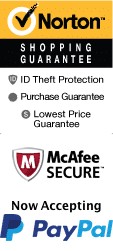 Getting Around in St. Augustine

Browse our different ways of traveling in and around St Augustine during your special stay:

By Air

Jacksonville International Airport (airport code: JAX) is the main airport serving St Augustine. It is located 18 miles north of downtown, one miles west of Interstate 95. Ground transportation options from the Jacksonville International include rental cars (Drivers must be 21 years old, and rates begin at $35 a day or $145 a week); shuttle vans (about $18 from JAX to St. Augustine, per person); and taxis (about $22 to downtown, or $45 to the beach or Amelia Island). A second airport option is Orlando International Airport (airport code: MCO), located 125 miles southwest of St. Augustine. Although Orlando International Airport is much further away, it is larger and offers many more flight options because it is served by more than 20 airlines.

By Car

The main east-west route through northern Florida is Interstate 10, which connects Los Angeles and Jacksonville. From the south, Interstate 4 runs between the east and west coasts of the state. Interstate 4 mainly runs east-west, but it also connects Tampa and Orlando to the northeast, as well as Daytona. For north-south trips, take Interstate 95 on the east coast (between Miami, FL, and Houlton, ME) or take Interstate 75 to the west.

By Bus

Greyhound Bus has stations in St. Augustine, as well as Jacksonville, Gainesville, Daytona Beach, Deland.

By Train

Amtrak stops in Jacksonville, Deland, Waldo/Gainesville, Ocala, and Palatka.

GETTING AROUND ST. AUGUSTINE



By Car

A car is very helpful when navigating the St. Augustine area. Remember that the main north-south routes are Interstate 95 along the east coast, and Interstate 75 joining the Sunshine Parkway at Wildwood, FL. A scenic route along the Atlantic is Route A1A, which runs along the off-shore islands. Another scenic route is The Buccaneer Trail, which overlaps for some distance with Route A1A, and then runs from St. Augustine to Mayport, located to the north, then on to Fernandina Beach and Fort Clinch State Park. Take Route 13 between Jacksonville and East Palatka, along the St. Johns River. U.S. Highway 17 runs on the west side of the St. Johns River, through Green Cove Springs and Palatka.

For visits to Ocala National Forest, use Route 40 going east-west, or Route 19 going north-south. One note of advice: During winter, avoid traveling north-south routes on the first and last day of the month, as this is the time when snowbirds who rent for a month in Florida, come to and from St. Augustine! Roadways often reach complete gridlock on the first and last days of the month for this reason.

Travel Distances between St. Augustine and other Florida cities



Daytona Beach: 60 miles (1 hour, 6 minutes)

Gainesville: 80 miles (1 hour, 55 minutes)

Jacksonville: 41 miles (48 minutes)

Key Largo: 380 miles (6 hours, 13 minutes)

Key West: 477 miles (8 hours, 29 minutes)

Miami: 317 miles (4 hours, 57 minutes)

Orlando: 106 miles (1 hour, 47 minutes)

Panama City: 322 miles (5 hours, 30 minutes)

Pensacola: 397 miles (6 hours, 29 minutes)

Tallahassee: 206 miles (3 hours, 27 minutes)

Tampa: 191 miles (3 hours, 10 minutes)