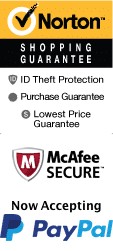 Walking Historic Tour of the Nations Oldest City
Take a step back in time with the Walking Historic Tour of the Nation's Oldest City in St. Augustine, Florida. This immersive tour offers an incredible experience, blending stunning architecture with rich history. Located in the heart of the historic downtown district, visitors will have the opportunity to explore and learn about the nation's oldest city.
The tour is guided by an expert historian who will take you on a journey filled with historical landmarks, beautiful gardens, and iconic architecture. You'll walk the narrow streets of the city and discover the fascinating story of how it came to be. The tour lasts for approximately two hours and covers a mile of distance, so comfortable walking shoes are recommended.
On this tour, you'll experience a variety of unique attractions, such as the St. George Street pedestrian mall, the Flagler College Campus, the Cathedral Basilica of St. Augustine, and the Government House Museum. The guide will provide insightful commentary on the landmarks and history of the sites, enhancing the experience.
St. Augustine is also home to many small restaurants, cafes, and street vendors. You can taste some of the local delicacies like the Datil Pepper hot sauce or the famous Minorcan-style clam chowder. The walking tour provides an opportunity to explore the many shops and restaurants located throughout the city while learning more about St. Augustine's rich history.
St. Augustine's treasured past is evident in its cobblestone streets, historic buildings, and museums, and the Walking Historic Tour of the Nation's Oldest City provides an excellent opportunity to explore it all. With the mingling of history and culture, you're sure to enjoy these two hours walking down memory lane.
Boasting an impressive array of historical landmarks, this tour can be an educational and fun-filled experience for the entire family or anyone interested in learning more about St. Augustine's incredible past. So, if you're planning a trip to Florida, make sure to add the Walking Historic Tour of the Nation's Oldest City to your itinerary!
Book Now!