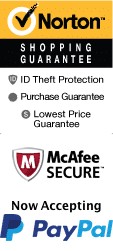 Spanish Military Hospital Museum Admission
Travel Back in Time to a Place Where the Doctor Is Always In

Step beyond the cobblestone streets of St. Augustine, Florida and into a past full of medical marvels! The Oldest Store Museum's latest interactive exhibit, Travel Back in Time to a Place Where the Doctor Is Always In, takes you on a journey through the medical industry. At this attraction, you'll learn about the bizarre contraptions and strange medicines used by doctors in the 1900s.

Upon entry, visitors are greeted by knowledgeable guides dressed in period medical uniforms. The interactive exhibit encourages visitors to experience the peculiar medical devices for themselves, including bloodletting tools and an electrotherapy machine. The exhibit takes about an hour to complete and is located in the heart of downtown St. Augustine.

The exhibit is perfect for history buffs and casual tourists alike. The Oldest Store Museum offers a glimpse into life in Florida's oldest city in the late 19th century, with costumed actors providing a unique and entertaining experience. Visitors are encouraged to ask questions and even get involved in demonstrations.

The Oldest Store Museum has a rich history of its own, having been built in the late 1800s. It was originally a general store, as evidenced by the goods still on display. Later, it served as a pharmacy. Today, it's a museum with a variety of interactive exhibits that allow visitors to get a taste of what life was like in St. Augustine over a century ago.

In summary, Travel Back in Time to a Place Where the Doctor Is Always In is a fantastic experience that provides a wealth of knowledge about medical practices of the past. The interactive exhibit, complete with knowledgeable guides and bizarre medical devices, is located in a fascinating and historic venue. If you're in St. Augustine, make sure to add this exhibit to the top of your must-see list – you won't regret it!
Book Now!