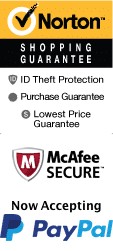 The Old Jail of St. Augustine
67 San Marco Ave St Augustine, Florida 32084
1-800-987-9852
Chat Now
The 19th-century Old Jail museum of St. Augustine served this beautiful town from 1891 to 1953. Years of history reside in its walls and are just waiting to be told. Listed in the National Registry of Historic Places, this is a must-see when you're in the area. The tour is approximately 30 minutes long and you'll see historical reenactments, get to interact with the 'inmates', and learn from your knowledgeable guide.
It has been renovated on the inside to give you a true look at what the world was like for these inmates in the 19th and 20th centuries. There are actors that play the parts of past jail occupants and you can even get booked as an inmate. You will see the women's cells, men's cells, and the maximum security cells! There is also a
collection
of artifacts and weapons in the museum.
History of the Jail
If you walk by the jail, you may not even realize that what it is; this is no mistake. It was built to look like a hotel with a Romanesque Revival style. In 1891, Henry Flagler hired the company that would one day build Alcatraz (P.J. Pauley Jail Company) to construct a jail in the city, just north of downtown. He did not want the jail to create an eyesore for visitors, residents, or investors so he decided to disguise it. The barred windows were one of the only indicators that this was a jail; he still wanted it to be a fortress to keep the city safe. It served as the city's jail until 153 and during its working years, the jail held some of the area's most dangerous criminals.
Reviews

Danny Scarborough
Tifton, GA
✓
Verified Traveler
We had a lot of fun at the old jail. It was really neat seeing how things were back in the day. I liked that it was very interactive. Our guide otis was hilarious!
Tip: Get there early. No ac

Danny Scarborough
Tifton, GA
✓
Verified Traveler
The old jail was probably our favorite. My girlfriend and i agree we could probably pass the time away building our own gallows but no way we could walk to our own death! Frank was our trustee and he was great. Very knowledgeable and pulled us right in.
Tip: Listen carefully
Frequently Asked Questions for The Old Jail of St. Augustine:
Approximately how long could a customer plan to spend at The Old Jail of St. Augustine?

Guests typically spend about 45 minutes here - 30 for the tour, 15 at the museum.

What amenities are available?

There is a gift shop.

Is The Old Jail of St. Augustine handicap accessible?

Yes.

Is photography & video recording allowed?

Of course! Don't forget your cameras.

For what ages is The Old Jail of St. Augustine appropriate?

This is great for all ages.

Is parking available at The Old Jail of St. Augustine? Is it free?

Yes, free parking is available at the location.
Book Now!