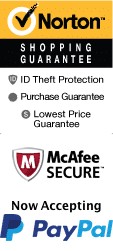 The Old Jail After Dark
167 San Marco Ave St. Augustine, FL 32084
1-800-987-9852
Chat Now
Looking for a unique way to explore St. Augustine after dark? Look no further than The Old Jail After Dark! Located in the heart of St. Augustine, this after-hours tour offers visitors the chance to explore the city's most haunted building and learn about its eerie past.
On this tour, you'll spend approximately 90 minutes exploring the many creepy corners of the Old Jail. You'll visit the maximum-security area, learn about the lives of the prisoners who were housed here, and discover the secrets of the jail's infamous gallows. Along the way, your experienced guide will share spine-tingling stories about the jail's most notorious inmates, including the fascinating and tragic tale of Frank Huguenin.
The Old Jail is located just a short walk from St. Augustine's historic district and is easily accessible by car or public transportation. The tour requires moderate walking, so be sure to wear comfortable shoes and dress appropriately for the weather. The jail is open for tours after dark, so don't forget your flashlight!
Perhaps the most exciting part of The Old Jail After Dark is the opportunity to experience the jail's haunting atmosphere once the sun goes down. With its creaking doors and eerie lighting, this tour is sure to give you chills and inspire your imagination. Whether you're a history buff or simply looking for a thrill, this tour is not to be missed.
In addition to its ghostly appeal, The Old Jail has a rich history that is worth exploring. Built in 1891, the jail served as the home of St. Augustine's lawbreakers for over 60 years before it was decommissioned in 1953. Today, the jail is listed on the National Register of Historic Places and is a popular attraction for visitors from all over the world.
If you're looking for a unique and spine-tingling way to experience St. Augustine after dark, The Old Jail After Dark is an absolute must-see. With its fascinating history and eerie atmosphere, this after-hours tour is sure to be a highlight of your visit to St. Augustine. Don't miss out on this chilling and unforgettable adventure!
Frequently Asked Questions for The Old Jail After Dark:
What methods of transportation does the The Old Jail After Dark use?

This is a walking tour.

Is there any walking involved?

Yes. There is approximately 1 mile of easy walking done on this tour.

Approximately how long does the The Old Jail After Dark last?

It lasts approximately 90 minutes.

For what ages is the tour appropriate?

Great for all ages.

What type of dress & footwear are recommended?

Wear comfortable shoes.

Is photography / video recording allowed on the The Old Jail After Dark?

Yes.
Book Now!