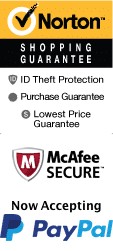 St Augustine Aquarium Snorkel Adventure
2045 State Rd 16 St. Augustine, FL 32084
1-800-987-9852
Chat Now
If you're looking for a one-of-a-kind snorkeling experience that combines stunning aquatic life with fascinating marine education, then the St. Augustine Aquarium Snorkel Adventure is the perfect activity for you. Located in St. Augustine, Florida, this unforgettable adventure offers the opportunity to witness a diverse range of sea creatures in their natural habitat. This 2-hour underwater exploration and tour is sure to amaze and entertain both beginners and experienced snorkelers.
Upon arrival, guests will receive snorkeling equipment and a brief training session on how to use it. The snorkeling takes place in a shallow, warm-water aquarium, so you won't need to worry about strong currents or deep waters. During the snorkeling adventure, you'll have the opportunity to get up close and personal with a plethora of marine life, including sea turtles, rays, and various species of fish. You'll also have the chance to learn about the fascinating ecosystems of the waters surrounding St. Augustine and the conservation methods used to protect them.
The St. Augustine Aquarium Snorkel Adventure is an excellent way to spend an afternoon, with guests typically spending around 2 hours on the tour. The aquarium is located in the heart of St. Augustine, and there will be a guide to lead you on the snorkeling adventure. The experience requires guests to wear bathing suits and to bring a towel in case they get wet. No prior snorkeling experience is necessary, making this activity perfect for families and first-time snorkelers.
The St. Augustine Aquarium Snorkel Adventure offers a unique way to explore the underwater world without having to leave the shore. The aquarium is the main attraction, where you'll see thriving ecosystems with natural coral formations and thousands of colorful fish swimming around all over the place. The aquarium and its marine inhabitants will leave you in awe and inspire you to learn more about marine conservation and protection.
Overall, the St. Augustine Aquarium Snorkel Adventure is an exciting, educational, and unforgettable experience that visitors of all ages will enjoy. Snorkeling in an aquarium allows you to see the marine life up close and without the distracting bubbles from scuba diving. Whether you are an avid snorkeler or just beginning, this activity will be a highlight of your trip to St. Augustine, Florida. Don't miss out on this amazing opportunity to explore the wonders of the ocean from the safety of the aquarium!
Frequently Asked Questions for St Augustine Aquarium Snorkel Adventure:
What type of clothing is appropriate?

Wear swimming gear. There are changing rooms available.

What age is St Augustine Aquarium Snorkel Adventure appropriate for?

Ages 4 and older. Ages 4 - 12 must snorkel with an adult.

Is photography & video recording allowed?

Yes.

What is included in the admission price for St Augustine Aquarium Snorkel Adventure?

All gear is included.

Approximately how long could a customer plan to spend at St Augustine Aquarium Snorkel Adventure?

It lasts approximately 1 hour.
Book Now!