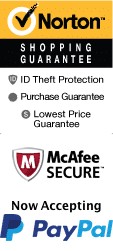 Paranormal Ghost Tour in St Augustine
12 St George St St Augustine, Florida 32084
1-800-987-9852
Chat Now
Get ready to experience a spine-tingling encounter on this Paranormal Encounter tour in St. Augustine, Florida! This 2-hour walking tour takes you through the oldest city in the United States and into some of its most haunted places. You'll be guided by a seasoned paranormal investigator and equipped with EMF detectors and other ghost-hunting tools, as you explore the spirits that still linger in St. Augustine.

Your tour will begin at the Tolomato Cemetery, which is the final resting place of over 1,000 people, including Spanish soldiers and Florida pioneers. The guide will give you a detailed overview of the cemetery's history and the reasons why it is considered one of the most haunted spots in St. Augustine. Then, you'll make your way to the Old City Gates, a historic spot where you'll hear stories of the city's past and the spirits that still haunt its streets.

Next, you'll visit the Old Jail, which was built in 1891 and housed some of the most notorious criminals in Florida's history. Here you'll hear stories of executions, riots, and other dark events that took place within the jail's walls. Using ghost-hunting tools, you'll attempt to communicate with the spirits that are said to still reside in the cells.

The tour will also take you to the historic Huguenot Cemetery, which was used for more than 100 years and is rumored to be the final resting place of some of St. Augustine's most restless spirits. Finally, you'll end the tour at the Potter's Wax Museum, where you'll visit the Chamber of Horrors for a truly creepy experience.

This tour is perfect for those who are fascinated by the paranormal and want to experience some of St. Augustine's most haunted locations. It's also a great opportunity to learn more about the city's rich history and the people who lived and died there. Come prepared for a thrilling, spooky evening!

In summary, if you're looking for a spine-tingling adventure that will take you through the most haunted places in St. Augustine, then the Paranormal Encounter tour is a must-do activity. With a seasoned paranormal investigator as your guide and all the ghost-hunting tools you could need, you'll be in for an unforgettable evening of scares and thrills. Don't miss out on this unique experience that combines history, adventure, and the supernatural!
Frequently Asked Questions for Paranormal Ghost Tour in St Augustine:
What methods of transportation does the Paranormal Ghost Tour in St Augustine use?

This is a walking tour.

Approximately how long does the Paranormal Ghost Tour in St Augustine last?

It lasts approximately 2 hours.

For what ages is the tour appropriate?

Great for all ages.
Book Now!