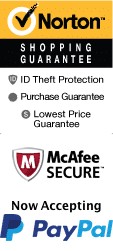 Corks and Forks Strolling Tour (St. Augustine)
24 Cathedral Pl St Augustine, Florida 32084
1-800-987-9852
Chat Now
St. Augustine, Florida is known for its rich history and breathtaking charm. And what better way to experience the city than through its food and wine? The Corks and Forks Strolling Tour in St. Augustine offers just that, and more!
This three-hour immersive tour takes you on a culinary journey through the city's historic district. As you stroll through the cobblestone streets and charming alleys, you will stop at five different local eateries, each with their own unique flair. You'll get to savor small plates of southern-inspired dishes paired with carefully selected wines, all while learning the intriguing history of St. Augustine from your expert guide.
The tour starts at 2 pm and lasts around three hours, perfect for an afternoon adventure. You'll begin with a refreshing glass of rosé from the first restaurant, where you will be greeted with classic southern hospitality. From there, you'll explore the city's narrow streets and discover hidden gems, like the scenic bayfront and the legendary ice cream shop that's been around since 1919.
You can expect to walk roughly a mile and a half, so be sure to wear comfortable shoes and dress according to the weather. The tour is ideal for foodies, wine enthusiasts, and history buffs who want to experience St. Augustine in a unique and authentic way. It's perfect for couples, groups of friends, and even solo travelers looking to make new friends along the way.
St. Augustine's rich history is highlighted on this tour as well. You'll learn about the city's Spanish colonial roots, the native Timucua people, and even hear tales of pirates and swashbucklers who used to roam these streets. The tour's guides are experts in the city's history and will weave together an unforgettable experience that will leave you feeling like a part of this charming coastal town.
In conclusion, the Corks and Forks Strolling Tour is a fantastic way to taste and experience the best of St. Augustine's cuisine and history. Whether it's your first time in the city or your tenth, this tour is a must-do activity that will leave you with unforgettable memories. So, grab your appetite, your sense of adventure, and book your spot on this delightful culinary journey through St. Augustine.
Frequently Asked Questions for Corks and Forks Strolling Tour (St. Augustine):
Approximately how long could a customer plan to spend at Corks and Forks Strolling Tour (St. Augustine)?

It lasts approximately 3 hours.
Book Now!