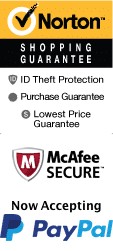 Conquistadors, Corsairs and Capitalists of St. Augustine - A Walking Tour
Conquistadors, Corsairs and Capitalists of St. Augustine - A Walking Tour Photos (12)
Get ready to explore the rich history of St. Augustine, Florida on the Conquistadors, Corsairs, and Capitalists of St. Augustine tour. This 2-hour walking tour takes you through the city's iconic landmarks and immerses you in its colonial past.
As you explore the narrow cobblestone streets and colonial architecture, your experienced guide will take you on a journey through time, recounting the stories of Spanish conquistadors, privateers, and early American capitalists who shaped the city's fascinating history. You'll also visit landmarks like the St. Augustine Cathedral Basilica and learn about the city's role in the Civil Rights Movement.
The tour requires a moderate amount of walking, but it's worth it to see the significant landmarks and enjoy the beautiful surroundings. Additionally, the knowledgeable guide will provide all the information you need to know about the city's history. You'll leave with a better understanding and appreciation of St. Augustine.
Furthermore, St. Augustine's history is well documented, and the walking tour's highlights include the historic street art, the ancient fort, and the lighthouse. You'll be engrossed by the city's colonial charm, which will make you feel like you've stepped back in time.
St. Augustine is one of the oldest cities in the United States and is steeped in rich history. The Conquistadors, Corsairs, and Capitalists tour of St. Augustine will leave you with memories and experience that you'll cherish for years to come.
In conclusion, if you want to explore the captivating history of St. Augustine, the Conquistadors, Corsairs, and Capitalists of St. Augustine walking tour is the perfect attraction for you. It's a great experience for the whole family and provides a unique opportunity to relive the city's flourishing past. Don't miss out on this unforgettable experience!
Book Now!