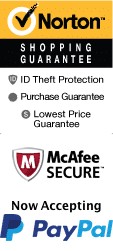 Colonial Quarter Museum
43 St George St St. Augustine, FL 32084
1-800-987-9852
Chat Now
Welcome to the Colonial Quarter Museum located in the enchanting city of St. Augustine, Florida. This hands-on, interactive attraction invites you to step back in time and learn about the unique colonial history of America's oldest city. Revel in the charm of four distinct colonial periods as you explore the living history museum and its interactive exhibits.
About the Museum

The first stop on your journey will take you back to the 16th century when St. Augustine was established by Spain. This Spanish Quarter includes a blacksmith shop, soldiers' quarters, and a boatworks where you can watch skilled craftsmen at work. Admire the magnificent stone walls and watchtowers that once defended the city from pirates and hostile enemies.
Next, you'll visit the British Quarter, representing St. Augustine's capture by the British in the mid-18th century. The legendary Spanish fort, Castillo de San Marcos, is still visible from this quarter, reminding you of the ferocious battles that once took place here. Try your hand at musket shooting, play colonial games, and take a guided tour to learn more about this fascinating chapter in history.
The third quarter takes you to the early American period, marked by the town's return to Spain in 1783. Spend time in the blacksmith shop and print shop, watch skilled artisans work, and visit with the resident farm animals. Take part in the daily life of the settlers and immerse yourself in the history and culture of the exciting new nation.
Finally, step into the 18th century at the Menorcan Quarter - a true testament to St. Augustine's cultural heritage. The Menorcans, who originated from the Spanish Mediterranean island of Menorca, were brought in as indentured servants to work the farms and build the city's infrastructure. Take a stroll through a Menorcan house, admire the unique architecture, and watch a performance of their traditional dances.
History comes to life at the Colonial Quarter Museum, where you'll spend hours exploring each colonial period and experiencing the way of life in an authentic setting. It's a great place for families and history buffs alike, and visitors can expect to spend at least two hours at this one-of-a-kind attraction.
The Colonial Quarter Museum is not just a history museum - it's an experience. Get up close and personal with the sights, sounds, and smells of colonial life as you learn about the blending of cultures that makes St. Augustine so unique. Don't miss out on this opportunity to step back in time and make history come alive. Book your tickets now and be a part of the action at the Colonial Quarter Museum in St. Augustine, Florida.
Frequently Asked Questions for Colonial Quarter Museum:
Approximately how long could a customer plan to spend at Colonial Quarter Museum?

Most guests spend approximately 40 minutes here.

What amenities are available?

Gift shop, Pub, Taberna dining.

Is Colonial Quarter Museum handicap accessible?

Yes.

Is photography & video recording allowed?

Yes.

For what ages is Colonial Quarter Museum appropriate?

Great for all ages.

Is parking available at Colonial Quarter Museum? Is it free?

Parking is located nearby at St Augustine and St Johns County Visitor Information Center parking garage for $12.
Book Now!