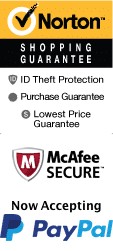 Child Friendly Pirate History Walking Tour
Get ready to embark on a thrilling pirate adventure like no other on the Child-Friendly Pirate History Walking Tour in St. Augustine, Florida. This tour is perfect for families with young children and anyone who wants to experience the excitement of being a pirate on the high seas. Explore the historic streets of St. Augustine while learning about the city's rich pirate history from your enthusiastic guide. Get your pirate gear on and get ready to set sail on an unforgettable journey.
On this tour, you will walk approximately one mile while discovering the secrets and legends of St. Augustine's famous pirates. Along the way, you will see historic landmarks, such as the Castillo de San Marcos, while hearing stories of the infamous pirates who once roamed these very same streets. The tour also includes stops at a hidden treasure trove and a hidden pirate tavern where you can taste local pirate-inspired beverages.
This fun and interactive walking tour typically lasts about an hour and fifteen minutes and is designed to keep children engaged throughout. Your guide will encourage children to participate in pirate games and will even teach them some pirate lingo to use on the high seas. This tour is the perfect way to introduce young children to the exciting world of pirates while learning about the city's history.
St. Augustine is known for its pirate history, and this tour is the perfect way to experience it. You'll learn about the famous pirates who once sailed off the coast of Florida, such as Blackbeard, while walking through the very streets that these pirates once roamed. This tour is also a great way to explore the city while learning about its fascinating history.
In conclusion, the Child-Friendly Pirate History Walking Tour in St. Augustine is an exciting and educational experience for the whole family. From hidden pirate taverns to historic landmarks, this tour has something for everyone. So grab your pirate gear and get ready for an unforgettable adventure on the high seas. Don't miss out on this must-see tour during your visit to St. Augustine.
Options:
Pirate Walking Tour For One
Available 6/9/2023 until 3/30/2024 View Detailed Schedule
Certified Guide: All tour guides are certified and licensed by the City of St. Augustine.Duration: 30 minutes: Tours are 30+ minutes.Adventure in the Old Town: Our tour route is a scavenger hunt through the streets of the Old City.All Ages Appropriate: Prices apply for adults and children, children under five are free.
Book Now!