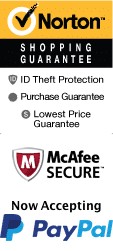 Airboat Adventure Aboard the Sea Dragon
6550 SR 13 N St. Augustine, FL 32092
1-800-987-9852
Chat Now
Get ready for an exciting and unique adventure aboard the Sea Dragon airboat tour in St. Augustine, Florida. This tour allows you to experience the natural beauty of the city in a thrilling and unforgettable way. The Sea Dragon is a 23-foot-long airboat with open seating, providing an up-close and personal experience with the local wildlife and picturesque views.
About the Cruise

During this hour-long tour, you will journey through St. Augustine's Intracoastal Waterway and surrounding marshes while your expert tour guide shares captivating stories and information about the area's history, ecology, and marine life. With a maximum capacity of six passengers, this tour promises a personalized experience while being led by a knowledgeable and entertaining guide.
As you cruise through the waterways, you will have the opportunity to spot native wildlife such as dolphins, alligators, turtles, manatees, and a variety of bird species in their natural habitats. The airboat's motor creates little to no disruption in the water, allowing you to get surprisingly close to these majestic animals without disturbing them.
The Sea Dragon airboat tour is not only a thrilling adventure, but it also offers an educational and eco-friendly experience for all ages. With tours departing multiple times a day, it's easily accessible and ideal for families, couples, and solo travelers alike. In addition to the thrilling ride and wildlife sightings, the Sea Dragon airboat tour offers stunning views of St. Augustine's waterways from a unique and exhilarating perspective. You'll also learn about the natural and cultural history of the area, making for a well-rounded and enriching experience.
Experience the beauty of St. Augustine in a way like no other with the Sea Dragon airboat tour. An adventure that's equal parts educational, exciting, and awe-inspiring, this tour is not to be missed. Book your spot today for a ride that will leave you with memories to last a lifetime.
Frequently Asked Questions for Airboat Adventure Aboard the Sea Dragon:
Approximately how long is Airboat Adventure Aboard the Sea Dragon?

It lasts approximately 1.5 hours.

How many decks or levels are there aboard the Airboat Adventure Aboard the Sea Dragon?

1 deck.

What lake or river does the Airboat Adventure Aboard the Sea Dragon cruise on?

St John's River.

How many passengers does the boat hold?

Up to 15.

What is the dress code?

Dress code is casual.