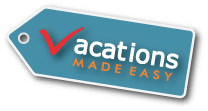 St. Augustine, Florida: Find Attractions, Show Tickets, Lodging and Vacation Packages For The Area Securely Online
Find everything you need, from exciting activities to a wide range of lodging, for a great vacation. Whether you completely customize your own vacation of choose one of our complete vacation packages, you'll be able to perfectly tailor your vacation to this beautiful beach area.

Best Western St. Augustine I-...
Hampton Inn & Suites St. Augu...
Quality Inn Saint Augustine