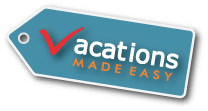 Explore South Padre Island, Texas
Why do people visit?
The Best Fishing in the Country
There are so many opportunities for fishing on South Padre Island! Anglers of all ages and abilities will find something that they love; from deep sea fishing to fishing in the bay, you'll experience the best that the Gulf of Mexico has to offer. Deep sea anglers will have the chance to catch barracuda, tuna, grouper, snapper, amberjack, wahoo, kingfish, and shark! Not only are these fish fun to catch, but they also taste great. Common bay fish are trout, flounder, redfish, red snapper, mahi-mahi, blue marlin, sailfish, tuna, tarpon, and more! There are many local restaurants in the area that will cook your fish for you or if you want to keep your prize, you can have your fish taken to a taxidermist.
Awesome Outdoor Activities
A trip to South Padre Island means a trip full of amazing memories. This location offers surfing lessons, boat tours, jet skiing, scuba diving parasailing, bike rentals, horseback riding, and so so much more! Travelers of all ages will find something that they love. There are miles of seashore where you can visit many local business attractions that will treat you like family.
If you have never been on a dolphin watch cruise, this island is a great place to be the first. This unique experience gets guests up close and personal with some of the most stunning marine life in the world. Dolphins are one of the most intelligent and sought-after creatures, and experiencing dolphin watching in their natural setting is a once-in-a-lifetime experience that you absolutely should not pass up on. During your trip, you may see animals such as fish, birds, sea turtles, and more!
Amazing Dining
to upscale eateries. Most of the restaurants in the area feature fresh seafood straight from the gulf! You will see the local culture across each menu along with a wide variety of options. Some of the best local eateries include Gabriella's Italian Grill & Pizzeria, Blackbeards', Painted Marlin Grille, and Cafe on the Beach. Try a new place every night; you definitely won't run out of new things to try. You can also travel to nearby
Incredible Nightlife
A day on the island is full of sun, sand, and relaxation, but a night on the island is one of energy and great nightlife. Head to one of the great beachfront bars or karaoke bars. Many of the locations offer awesome drink specials that you can't pass up! A few options for your night out include
Louie's Backyard is great for all ages. Every Friday night during the summer features a firework show and there is always something new and exciting happening. This club is well-known for being the island's spring break headquarters. Parrot Eyes is a more laid-back, relaxing, local hideaway. The Quarterdeck Lounge has nightly live music that features music from around the country!
Check out our South Padre Island hotels or find vacation homes and condo rentals when you plan to visit South Padre Island.


South Padre Island Inn

Wanna Wanna Inn

Pearl South Padre