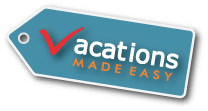 Explore South Padre Island, Texas Through Our Wide Assortment Of Area Attraction & Show Tickets, Lodging And Vacation Package Options
Come enjoy the sunny beaches of South Padre Island, Texas. Enhance your next visit to the area through our variety of area activity & attraction options, lodging choices and complete vacation packages. From large-scale vacations to weekend getaways, we can accommodate it all.

South Padre Island Vacation Packages
Take time to relax on your tropical vacation to South Padre Island, where you'll have the chance to enjoy tons of fun on this Ring in Spring in South Padre Island package, as well as three nights' lodging, a 24-hour Bicycle Rental, and a Water Bike Rental.

Starting at

$154

per adult*




Package Includes

24 Hour Bicycle Rental
Water Bike Rental
3 Nights' Lodging in your choice of over 18 hotels.
People of all ages will enjoy the exciting South Padre Island Family Vacation, where you will receive tickets to the thrilling Water Bike Rental and a restful two night's accommodations.

Starting at

$107

per adult*




Package Includes

2 Nights' Lodging in your choice of over 18 hotels.
Water Bike Rental
For a romantic adventure, South Padre Island is the perfect place to be.

Starting at

$95

per adult*




Package Includes

2 Nights' Lodging in your choice of over 18 hotels.
Bicycle Rental


Most Popular Types of Activities
Most Popular Types of Amenities & Room Types