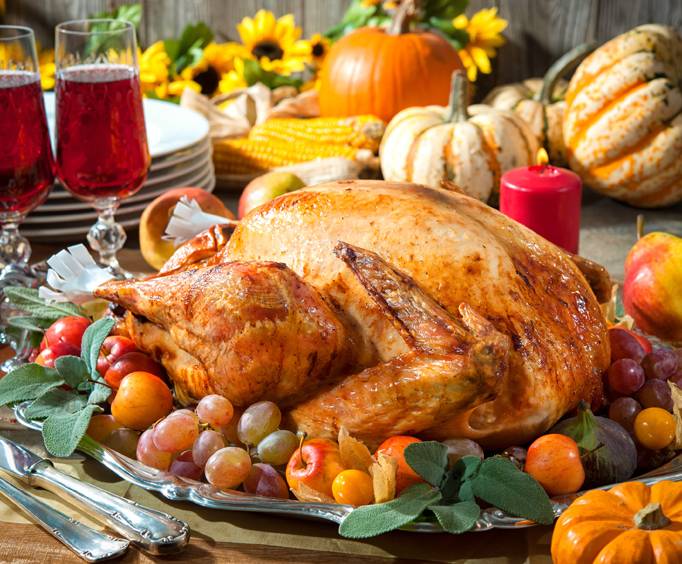 Thanksgiving in Siesta Key, FL
If you are heading down south this holiday season, Siesta Key, Florida has some wonderful Thanksgiving meals to offer all its visitors. The area is located in the heart of Sarasota and has tons of wonderful dining options weather you are looking for traditional Thanksgiving feasts or something a little out of the ordinary.
Café Back is serving a delightful three course traditional Thanksgiving meal including soup or salad, turkey with all the fixings, mashed potatoes and green beans. This amazing meal is completed with a tasty slice of pumpkin pie.
Café L'Europe is offering guests a delightful classic traditional meal including turkey, soup or salad. This wonderful deal includes a special, children under five eat free.
Columbia Restaurant will be open for regular business hours and is serving a traditional Thanksgiving feast that includes a delectable roast turkey. For those wanting something more unique, they will also be serving their regular menu items.
Duval's is sparing no expense this Thanksgiving. Feast on a culinary masterpiece that includes roasted carrots in ginger cream sauce, herb and butter roast turkey, lemon scented sausage stuffing, autumn hash, and numerous delightful pies. This one of a kind feast is only available once a year, and is sure to tickle anyone's taste buds.
Euphemia Hay will be open limited hours on Thanksgiving but is offering the restaurants full menu as well as two Thanksgiving specials, a full wine list, and top shelf liquor choices. The menu includes such culinary delights as pumpkin rum bisque, tossed cranberry salad, turkey with prune stuffing, roast duck, and a wide array of pies for dessert.
Head down south for an amazing feast this Thanksgiving. Siesta Key, Florida has some amazing culinary treats that are sure to be the perfect compliment to anyone's Thanksgiving.
Create Your Custom Package
Most Popular Types of Amenities & Room Types

MOST POPULAR THINGS TO DO
IN FLORIDA