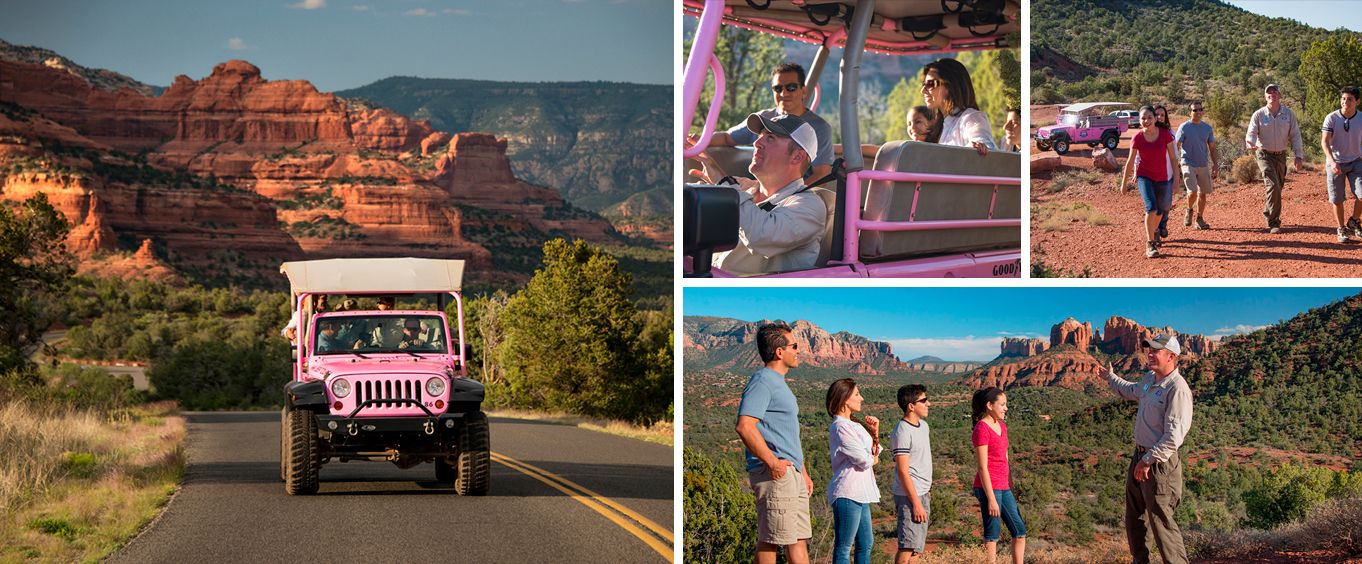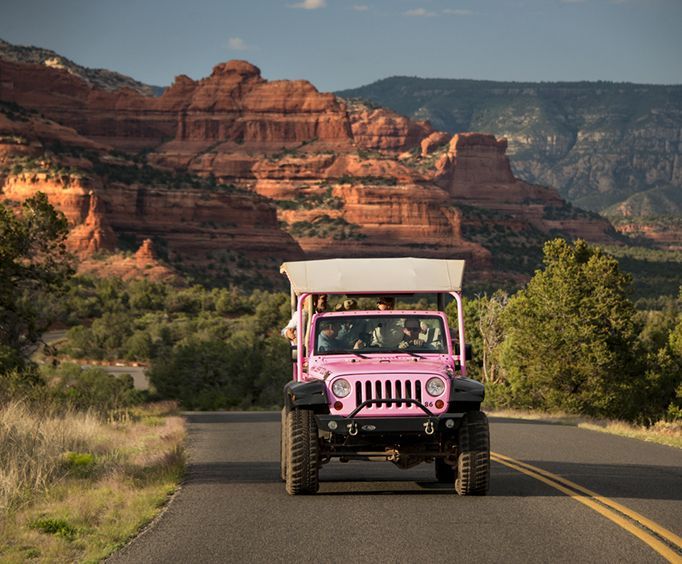 Sedona's Adventure Package
Enter the land of red rock formations and soothing spiritual energy with a trip to Sedona and Sedona's Adventure Package, which includes two nights' accommodations in the hotel of your choice as well as the Touch the Earth Vortex Tour.

Create This Package in 3 Easy Steps:
1. Choose Dates & Times for Your Activities
2. Select Your Lodging from Over 3 Hotels
3. Confirm & Checkout
Details

2 Nights' Lodging in your choice of over 3 hotels.

Touch The Earth Vortex Tour

Prices Starting at:
Ages 19 and Up: $257.00
Ages 13-19: $135.64
Ages 2-12: $124.60
Ages 0-1: Free
Description
On the Touch the Earth Vortex Tour, guests will board their fun Pink Jeep adventure to see some of the vortexes in the area. These energetic section of land are said to be one of the most spiritual places in the country.
You are sure to find wonderful accommodations for your stay in Sedona. You may want to stay in a three-star hotel or enjoy the luxury of making yourself at home with all the amenities of a hotel suite. Regardless of where you choose to stay, you are likely to find Sedona and the surrounding area so alluring that you won't want to leave!
Book the Sedona's Adventure Package for an incredible sightseeing vacation the whole family can enjoy!