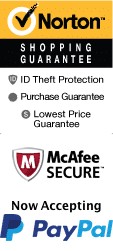 Poco Diablo Resort - State Route 179
1752 State Route 179
1-800-987-9852
Chat Now
Imagine a vacation spot where you can disconnect from the hustle and bustle of your everyday life, yet still have all the amenities you need to relax and enjoy your time away. Look no further than Poco Diablo Resort in Sedona, Arizona. Set amidst the striking Red Rock formations of Sedona, Poco Diablo Resort offers a peaceful escape that is just minutes away from all the excitement the area has to offer. With its picturesque location, luxury accommodations, and fantastic amenities, this resort provides the perfect vacation experience for you and your loved ones.

Poco Diablo Resort offers several top activities less than a mile from the property. You can explore the hiking trails, take a jeep tour, or visit Tlaquepaque Arts and Crafts Village for a unique shopping experience. Other popular outdoor activities, including golfing and hot air balloon rides, are just a short drive away. If staying in is more your style, the resort has excellent amenities that cater to your relaxation. Facilities such as a golf course, tennis courts, and a spa offer guests plenty of opportunities to unwind in the comfort of Poco Diablo.

The Resort features state-of-the-art hotel amenities to make your stay as enjoyable as possible. Access to a fitness center, a heated outdoor pool, and hot tubs cater to your active and wellness needs. The resort's continental breakfast is the perfect way to start your day, providing an excellent variety of hot and cold food that keeps the body fueled throughout your day. You will be sure to relax in a newly renovated guest room, where you can use the high-speed internet, coffee maker, fridge, and microwave at your convenience.

Poco Diablo Resort also provides fantastic room amenities to ensure you have a fully comfortable stay. All rooms are equipped with cable TV and Pay Per View, a coffee maker, iron/ironing board, and free local calls. If you're feeling indulgent, there are Jacuzzi suites available for a spot of luxury. With exceptional room service, you can expect to have your requests met promptly, giving everything you need for a comfortable stay.

When it comes to dining, the resort's restaurant and bar serve mouth-watering Southwest cuisine, including fantastic local wine and beer. However, if you'd like to explore outside the resort, you're in luck. Poco Diablo Resort is conveniently located just a half-mile away from the famous 89A highway, where you can find excellent restaurants, bars, and shopping malls within 3 miles.

In summary, Poco Diablo Resort is the ideal vacation spot for anyone seeking a peaceful and relaxing getaway. The Resort is not only situated in one of the most picturesque parts of Sedona, but it also has excellent amenities and facilities to cater to every need, providing the perfect balance of adventure and relaxation for vacationers.
Location Highlights
Nestled in the heart of Sedona, Poco Diablo Resort offers comfort, luxury, and convenience to its guests. With its picturesque location and easy access to local attractions, Poco Diablo Resort is the perfect getaway. The resort is just minutes away from the renowned Tlaquepaque Arts and Crafts Village, where shoppers can explore the numerous galleries and boutiques. Guests can also indulge in culinary delights at nearby restaurants such as Elote Café, known for its unique southwestern cuisine. In addition to shopping and dining, guests can satisfy their thirst for adventure with a hike through the breathtaking Red Rock State Park or a visit to the ancient ruins of Montezuma Castle National Monument. Whatever your pleasure, Poco Diablo Resort is the perfect place to experience the beauty and excitement of Sedona.
.
Book Now!