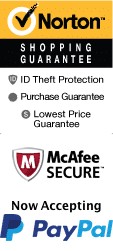 Junipine Resort
8351 N. Hwy 89A Sedona, AZ 86336
1-800-987-9852
Chat Now
Junipine Resort is the perfect place to stay for those looking for a relaxing and luxurious vacation amidst stunning natural surroundings. The resort offers cozy and comfortable accommodations in the midst of the beautiful red rocks of Sedona, Arizona. With its beautiful location, luxurious amenities, and recreational activities, Junipine Resort is an excellent choice for all types of tourists.

Less than a mile from the resort is a variety of activities like hiking, golfing, and mountain biking. Just a short drive from the resort, you will find beautiful attractions like the Sedona Red Rocks, Cathedral Rock, and Slide Rock State Park. Boat tours and tram rides around Sedona are also available just a few miles from the resort. At Junipine Resort, guests can also enjoy fishing on the nearby creek or simply relaxing in the picturesque surroundings.

The hotel boasts an array of unparalleled amenities including a fitness center, outdoor pool, and hot tub. Guests can also indulge in a delicious continental breakfast that is offered each morning. The resort features beautiful wood-burning fireplaces in each cabin, individual patios, and a separate living area. All the cabins have a fully-equipped kitchen, allowing guests to cook meals at their convenience. Recently, the resort was renovated to include more modern amenities, such as high-speed internet and flat-screen TVs, in every cabin.

The accommodations at Junipine Resort have several amenities to make your stay as comfortable as possible including a TV, cable, and pay-per-view options. There is a coffee maker available for guests to use along with an iron and ironing board. You can also make free, local calls within the resort. Each cabin is equipped with high-speed internet access, a fridge, and a microwave.

There are many restaurants located within the vicinity of the resort that offer a variety of dining options. Guests can indulge in Mexican cuisine at Cafe Jose Restaurant, American cuisine at Creekside American Bistro, and Italian cuisine at Cucina Rustica, all located within a few miles drive from the resort.

In conclusion, Junipine Resort offers a peaceful and luxurious retreat for travelers looking for relaxation in beautiful natural surroundings. The resort's features, amenities, and activities make it an excellent vacation spot. Junipine Resort is a place where families, couples, and friends can escape the hustle and bustle of everyday life and indulge in a comfortable, serene environment.
Location Highlights
The Junipine Resort in Sedona, Arizona is a secluded getaway that provides the perfect location for an escape from the hustle and bustle of everyday life. Surrounded by nature, guests can experience a sense of serenity and relaxation as they unwind in their well-appointed cabins, featuring full kitchens and private patios. Nearby shops include the locally-owned Indian Gardens Oak Creek Market where guests can purchase locally-made souvenirs and handcrafted goods. Furthermore, a short drive away from the resort will lead you to Manzanita Market that offers fresh and healthy food options. If you're a foodie, don't miss dining out at the renowned Creekside American Bistro which serves delicious dishes such as Butternut Squash Ravioli and New York Strip Steak. Those who are adventurous can head to the Red Rock State Park where they can witness the captivating views while hiking along the trails. Overall, the Junipine Resort is a perfect destination for travelers who seek a unique and unforgettable vacation experience.
.
Book Now!