Best Western Inn of Sedona
1200 AZ-89A Sedona, AZ 86336-5741
1-800-987-9852
Description
Best Western Inn of Sedona Photos (13)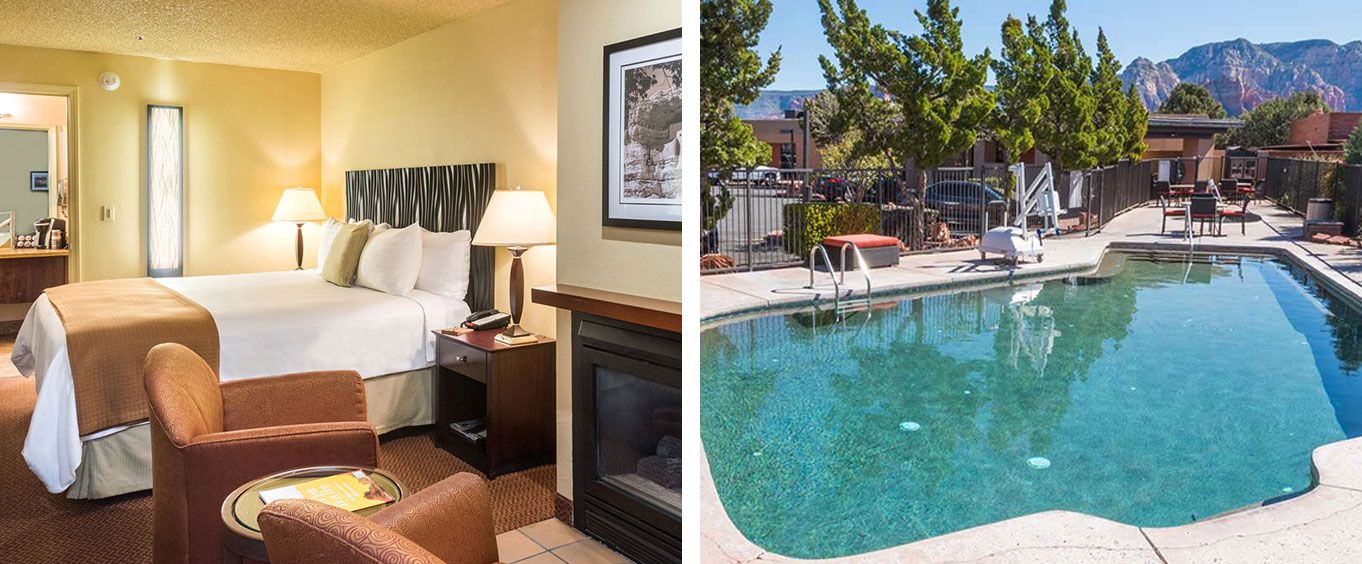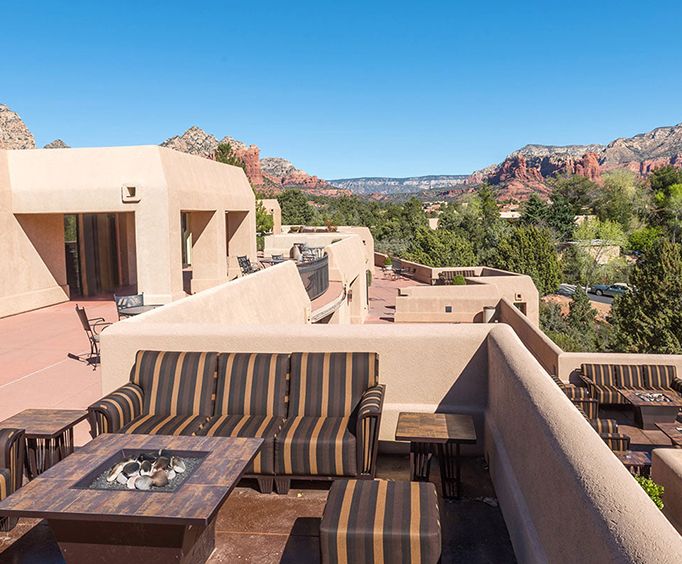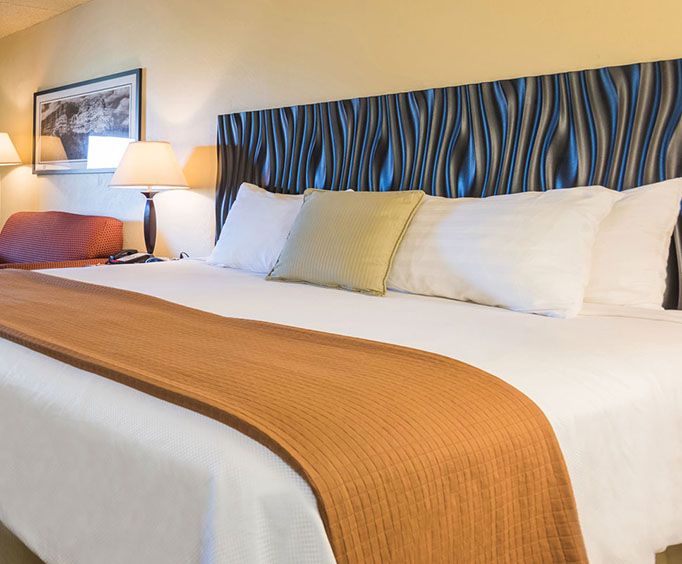 The Best Western Inn of Sedona is a favorite of travelers to some of Arizona's most popular events including the Vortex Tour, and The Wrangler Round-Up with Coyote Canyons Tour, which are each only 1.2 miles away. This unique Inn houses a year round outdoor pool, hot tub and whirlpool adjoined with an expansive exercise facility. It offers each guest a full breakfast including southwest treats like a pancake buffet and native fry breads. Tea times start at 6:30 each morning for those guest wanting to get an early start on local activities. The Inn itself is built on a series of natural red rock terraces, so sightseeing and natural Arizona excursions can begin on the premises.
This Sedona Inn takes every step in creating a picturesque experience for travelers. It's entire architecture is inspired by Native American style. After enjoying an authentic meal at one of the town's local grills, use one of the Inn's complimentary shuttles to return and watch a desert sunset on one of the Inn's relaxing promenades. This is a great way to make each day seem longer and more memorable in the Arizona wild.
Retire to a select room, or suite that has cable television on a flat screen, wireless Internet service, climate controls, laundry facilities, equipped bathrooms, refrigerators, and microwaves. Some of the King suites even have fireplaces, cribs for young ones, and doorways to adjoining rooms for large group bookings.
Enjoying a stay at the Best Western Inn of Sedona isn't complete without seeing local attractions, and taking part in events. If continued relaxation is the goal, spa treatments at Therapy on the Rocks is only 1.5 miles from the Inn. If shopping for historical and Old World items is the plan, the Tlaquepaque Shopping Center is only 2 miles away. This is a great way to learn more about the Sedona area and its people.
Book Now!