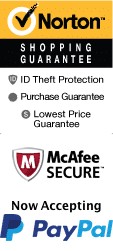 Bell Rock Inn
6246 State Route 179 Sedona, AZ 86351
1-800-987-9852
Chat Now
Looking for a serene and tranquil stay amidst the stunning natural beauty of Sedona, Arizona? Look no further than the Bell Rock Inn! Nestled in the heart of the scenic Sedona region, this charming inn is a perfect choice for your next vacation!
What draws people the most to the Bell Rock Inn is its prime location - less than a mile from the iconic Bell Rock formation, one of Sedona's most breathtaking landmarks. This red sandstone rock formation rises an impressive 400 feet high and is a renowned spot for hiking and photography. The beautiful Cathedral Rock Trail, another popular hiking spot, is just over 3 miles away. For a relaxing evening, guests can head to the popular Aumbase Sedona Meditation Center, less than 2 miles from the inn.
About the Hotel

The Bell Rock Inn offers a range of amenities to its guests. The hotel's fitness center is perfect for guests looking to stay active during their vacation. The outdoor pool, open seasonally, is a great place to take a dip and soak up the Arizona sunshine. The pool is heated, so even on cooler days, guests can still enjoy a swim. After a long day of exploring, guests can unwind in the hotel's hot tub. The hotel also offers a complimentary continental breakfast with hot items, so guests can start their day right.
About the Rooms

Each of the cozy rooms at the Bell Rock Inn is equipped with all the necessary amenities to make your stay comfortable. Every room has a TV with cable and pay-per-view channels for entertainment, a coffee maker for a quick pick-me-up, an iron and ironing board to keep you looking sharp, and complimentary Wi-Fi for your convenience. Guests can also enjoy the convenience of a mini-fridge and microwave in their rooms.
When it comes to dining, guests have an array of options within a few miles of the inn. The popular ChocolaTree Organic Eatery, serving up vegetarian and gluten-free fare, is less than 2 miles away. The charming El Rincon Restaurant Mexicano, offering traditional Mexican cuisine, is just over 3 miles from the hotel. For an indulgent treat, guests can check out the Crêpes of Sedona restaurant, just over 3 miles from the inn.
Overall, the Bell Rock Inn is a fantastic choice for a vacation that will appeal to all your senses. The stunning natural beauty of Sedona is right at your doorstep, and the cozy rooms, excellent amenities, and convenient location make this inn a must-stay destination!
Location Highlights
The Bell Rock Inn is a stunning hotel located in the heart of the breathtaking town of Sedona, Arizona. The hotel boasts proximity to some of the most popular tourist attractions in the area, including the magnificent red-rock formations and the iconic rock formation of Bell Rock. Moreover, there are numerous shopping opportunities located right around the corner, from high-end boutiques and artisanal craft malls to grocery stores and convenience stores/gas stations. You can also enjoy a variety of culinary options in the nearby restaurants, ranging from traditional Southwestern cuisine to international flavors that will tantalize your taste buds. The hotel's location is also in close proximity to several popular parks that offer stunning views and fantastic hiking opportunities for nature lovers. Your trip to Sedona would be incomplete without a stay at the Bell Rock Inn, which offers not only a comfortable and cozy stay but also easy access to local attractions and amenities.
.
Book Now!