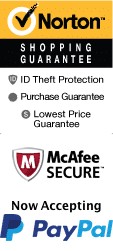 Arabella Sedona
725 Highway 179 Sedona Sedona, AZ 86336
1-800-987-9852
Chat Now
Looking for a perfect getaway for your upcoming vacation? Look no further than Arabella Sedona. This beautiful hotel offers you an ultimate luxury experience in Sedona, which comes with all modern amenities for a comfortable stay. It is touted as the best hotel in Sedona, and with good reason.
The hotel is conveniently located less than a mile from the magnificent Red Rock formations that are the beauty of Sedona. Eager explorers can take a Jeep tour and view the stunning vistas, or hike the trails at Sedona's Airport Mesa Trailhead, which is a short drive away. Enjoy browsing in the city's galleries or dining in one of the many outstanding restaurants located close by. The incredible scenery and the many activities nearby make it an ideal vacation spot for anyone looking to escape and enjoy the beauty of nature.
About the Arabella Sedona Hotel
Arabella Sedona offers all the amenities you could wish for. Imagine returning to your luxuriously appointed room after a long day of sightseeing and lounging on your beautiful bed with crisp cotton sheets, flicking through the cable TV channels, or catching up with high-speed internet. The rooms come equiped with a coffee maker, fridge, and freshly laundered towels and linens await you. Arabella Sedona offers a fitness center available to guests who wish to maintain their workout routine while on the road. Additionally, there is an outdoor pool, perfect for enjoying in the Arizona sun. At night, you can relax under the stars in the hot tub or just kick back after a long day of sightseeing in the peaceful courtyard. Arabella Sedona provides a continental breakfast to get you started on your day. You will find a great selection of hot and cold breakfast items, fresh fruits or juices so you may take whatever, whenever during the morning.

There are many reasons why Arabella Sedona is the best hotel in Sedona, AZ. The standout services it offers guests make it exceptional. The hotel also offers some unique features, such as a water park and a golf course adjacent to it, to spice up your stay. For those who wish to dine out, Arabella Sedona's location is ideal. There are plenty of restaurants within a few miles of the hotel. For juicy burgers and rib eye steaks, head to the Cowboy Club, located less than one mile away, or indulge in mouthwatering Italian-style dishes offered by Picazzo's Organic Italian Kitchen.
The Arabella Sedona is the best place to stay while in Sedona, be it for holiday or business trips. From the luxurious accommodations to the prime location, the hotel offers everything you could possibly need for a memorable experience. Book now and bask in the luxury and beauty of Sedona while staying at Arabella Sedona.
Location Highlights
Nestled in the heart of Sedona, the Arabella Sedona hotel is a top destination for leisure travelers seeking the ultimate relaxation. The hotel is surrounded by stunning red-rock formations that provide an awe-inspiring backdrop. You can explore the beautiful hiking trails or book a hot air balloon ride for breathtaking views of the surrounding area. If shopping is your thing, there are plenty of nearby boutiques and craft malls to choose from. For grocery shopping, you can visit the well-stocked convenience stores and gas stations. When it comes to dining, the hotel is just a stone's throw away from some of the best restaurants in Sedona, where you can sink your teeth into tasty dishes like succulent grilled steak or fresh seafood. The location of the Arabella Sedona hotel puts you within easy reach of all the parks and attractions in the area, making it the ideal base for exploring Sedona.
.
Book Now!