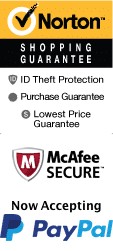 Looking for a unique way to explore Sedona, Arizona? Try the Water to Wine Kayak Trip! This activity combines two favorite pastimes – kayaking and wine tasting – for an adventure that you'll never forget. Located along the scenic Verde River, this trip highlights the natural beauty of the area while immersing you in the flavors of local wines.

After checking in at the designated meeting spot, you will be outfitted with all the necessary equipment and given a brief safety lesson before launching your kayaks into the water. The stretch of river you'll explore is calm and easy to navigate, with gentle currents and plenty of natural beauty to take in along the way.

As you paddle along, the stunning landscape will surround you. Lush greenery, towering rock formations, and rich wildlife are all on display along this stretch of the Verde River. Your experienced guide will point out noteworthy natural features and teach you about the local ecology.

After some time on the water, you'll arrive at the Alcantara Vineyards, a gorgeous winery situated on a picturesque hillside. Here, you'll sample some of the finest local wines and learn about the art of wine making in the area. The knowledgeable staff will guide you through a range of reds and whites, helping you choose the perfect bottle to take home as a souvenir.

Once you have finished your tasting, you'll load your kayaks onto a shuttle and be transported back to the starting point, taking in the stunning scenery once more. With memories of an incredible adventure and a great bottle of wine to take home, the Water to Wine Kayak Trip is an activity that you'll be talking about for years to come.

This unique activity allows you to experience the natural beauty of Sedona in a completely new way while also providing the opportunity to explore the local wine culture. Whether you're a nature enthusiast or a wine lover, this tour is sure to delight.

Don't miss out on this one-of-a-kind adventure. Book the Water to Wine Kayak Trip today for a memorable experience that you won't soon forget.
Book Now!