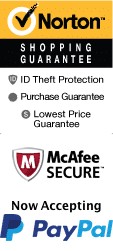 Water to Wine Kayak Trip
3445 S Grapevine Way Cottonwood, Arizona 86326
1-800-987-9852
Chat Now
Escape the city and discover the serene beauty of Sedona, Arizona with the Water to Wine Kayak Trip. Get ready for a leisurely 2.5-mile kayak ride down the smooth waters of the Verde River, with towering canyon walls and lush greenery surrounding you. After the relaxing paddle, treat yourself to a wine tasting at Alcantara Vineyards and take in the stunning views of wine country.
Start your adventure at the designated meeting point, where a friendly guide will get you set up with all the necessary equipment and provide a brief safety instruction. Once on the water, feel the refreshing river breeze and soak in the picturesque scenery of Sedona's pristine wilderness. Kayaking is a fun and low-impact activity suitable for all ages and skill levels, making it the perfect way to explore the great outdoors.
As you approach the end of your kayak adventure, Alcantara Vineyards comes into view. This beautiful vineyard produces a range of award-winning wines and is renowned for its Italian-style varietals. Enjoy a tasting flight of five wines and learn about the winemaking process from the knowledgeable staff. Sit back, relax, and take in the stunning views of the vineyard and surrounding Red Rocks.
Alcantara Vineyards is more than just a winery. It is a stunning destination with lush gardens, fountains, and a beautiful Tuscan-style tasting room. Be sure to grab a bottle of your favorite wine to take home and relive your experience.
This trip offers an immersive experience of the stunning natural beauty of Sedona while enjoying two fun-filled activities. It's no wonder it is a highly recommended activity that Sedona visitors should not miss. Book your Water to Wine Kayak Trip today, and get ready for a day of unforgettable adventure and relaxation.
In summary, the Water to Wine Kayak Trip is a fun and relaxing outdoor adventure suitable for all ages and experience levels. Enjoy 2.5 miles of kayaking down the scenic Verde River, followed by a wine tasting at the beautiful Alcantara Vineyards. Discover the tranquility of Sedona's wilderness, and savor the award-winning wines made from the vineyard's Tuscan-style grapes. Get away from it all and take in the stunning scenery, perfect for a memorable day out with family and friends. Don't miss out on this unique experience that promises to leave you feeling refreshed and rejuvenated.
Frequently Asked Questions for Water to Wine Kayak Trip:
What methods of transportation does the Water to Wine Kayak Trip use?

Kayak.

Approximately how long does the Water to Wine Kayak Trip last?

It lasts approximately 2 hours.

For what ages is the tour appropriate?

21+.
Book Now!