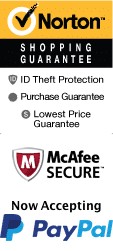 Vortex Tours is a company that offers guided tours through the 13th floor of the Empire State Building. Company founder Jim Condit Jr. set out on a mission to provide everyone with an opportunity to experience New York's most iconic building, surrounded by tall skyscrapers in midtown Manhattan. He wanted to create a way for people of all ages and backgrounds to enjoy the many fascinating aspects of this architectural marvel.
About Vortex Tours
Vortex Tours started as a personal project for Condit, who grew up in New York City. With his background in sales and marketing and commendable business acumen, Condit began to devise a way to offer tourists the opportunity to see the Empire State Building and a unique perspective on the area. He realized that other tour companies were offering tours that were limited in scope while at the same time limiting their guests' personal experience of the building through their exclusionary policies. What was needed was a tour that was not only intimate but also flexible. He devised a system in which the guest would experience all of the building's facets regardless of their physical limitations.
Condit's original business plan successfully enabled him to quit his day job and launch Vortex Tours full-time in 2004. Since its inception, Vortex Tours has been endorsed and backed by the Empire State Building itself, furthering its goal of offering an open view of the Empire State Building and New York City as a whole.
In conclusion, Vortex Tours allows guests to see everything the building provides. They have access to what Condit refers to as "where the magic happens." They can experience the building from every angle.
Book Now!