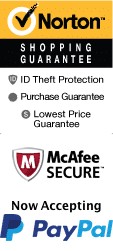 Verde Canyon Railroad Adventure

Rail Tour

See native wildlife in their natural environment

Family friendly

Led by a local guide

Duration: 4 hours

Schedule
Embark on a captivating adventure through the stunning landscapes of Sedona, Arizona with the Verde Canyon Railroad Adventure. Hop aboard the vintage train and brace yourself for an unforgettable journey. The railroad adventure is a four-hour trip through the mesmerizing Verde Canyon, one of Arizona's hidden gems. Offering the perfect blend of history, nature, and adventure, this tour is a must-visit for travelers looking to experience Sedona from a unique perspective.

The tour takes participants through some of Arizona's most picturesque valleys, making stops along the way for wildlife sightings and photo opportunities. During the trip, passengers can enjoy panoramas of red and golden cliffs, breathtaking canyons, and the lush Verde Valley, all while immersing themselves in the history and culture of the region. A knowledgeable guide will provide fascinating insights into the history of the railroad and the remarkable geology and wildlife of the area.

The trip commences at the Clarkdale Station, where passengers can explore the historic depot building, gift shop, and museum while waiting to board. Once onboard, passengers can relax in classic Pullman-style cars, complete with comfortable seating, large picture windows, and open-air viewing cars. Delicious snacks, beverages, and full-service bar are also available on the train, ensuring guests are comfortable and satisfied throughout the trip.

The tour takes guests across a 20-mile stretch of the Verde Canyon, past red rock formations and iconic cacti, with stops for wildlife sightings and exploration of historic mining towns. The trip takes approximately four hours to complete, making it an ideal excursion for families or groups of friends. The Verde Canyon Railroad Adventure is open year-round, making it a perfect choice for visitors any time of the year.

The Verde Canyon Railroad Adventure is also known for its colorful history, having operated as a private freight line for over 80 years before being transformed into a tourist attraction. Today, the railroad remains one of only a few that have been designated as a National Historic site. The tour is dedicated to preserving the rich history of the area and sharing it with guests from all over the world.

In conclusion, the Verde Canyon Railroad Adventure is an exhilarating and unforgettable adventure through one of Arizona's most breathtaking landscapes. Guests can explore the rich history of the region while enjoying stunning views of the Verde River and the surrounding wilderness. Book now and immerse yourself in the natural beauty and history of Sedona, Arizona!
Book Now!