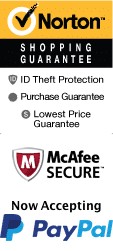 Sunset Vortex Hike with Life Coaching
3250 White Bear Rd Sedona, Arizona 86336
1-800-987-9852
Chat Now
Experience a mystical journey through Sedona's stunning red rock formations with the Sunset Vortex Hike with Life Coaching, located in iconic Sedona, Arizona. As the sun sets behind the horizon, you'll embark on a guided hike with a personal life coach and uncover the power of energy vortexes along the way.

The hike itself is approximately 2.5 hours long and covers a moderate level of 1.5 miles. You'll be accompanied by a professional guide who will enlighten you about the area's geology and history while simultaneously offering personalized life coaching. As you traverse the breathtaking trails, you'll stop at various vortex sites to gain insight into Sedona's deep spiritual energy and discover your inner-self in the process. The hike concludes with a breathtaking view of the vibrant sunset, the perfect way to cease the day.

The Sunset Vortex Hike with Life Coaching is an ideal activity for individuals seeking a unique experience that combines outdoor physical activity and self-discovery. This hike is appropriate for people of all abilities and backgrounds, as it provides a chance to reflect, meditate, and appreciate the subtleties of nature and the inner being. The combination of physical exercise, hiking, and spiritual rejuvenation makes the experience both enlightening and therapeutic.

Sedona is renowned for its vortices, which are believed to emit distinctive energies that can be perceived by sensitive individuals. By visiting special sites where these energies are said to be heightened, visitors can experience their healing properties and connect with their inner-selves. This activity provides an opportunity to experience both the allure of the natural beauty of the region and the spiritual vibrancy that Sedona is famous for.

In conclusion, a Sedona Sunset Vortex Hike with Life Coaching is nothing less than a serene and captivating journey that leaves you inspired, renewed, and spiritually rejuvenated. This hike and its trailblazing life coaches have fused the natural beauty of Sedona with the region's spiritual essence to create an experience that leaves a lasting impact on individuals. Come, enrich your spirit, and lose yourself in Sedona's stunning, picturesque landscapes. This is an activity that is not to be missed!
Frequently Asked Questions for Sunset Vortex Hike with Life Coaching:
Approximately how long does the Sunset Vortex Hike with Life Coaching last?

It lasts approximately 2 hours.
Book Now!