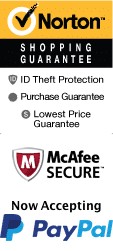 Step Through Time Historical Walking Tour in Jerome Arizona

Choice of several departures throughout the day

Explore the local streets on a walking tour of the city

Led by a local guide

Small-group tour

Duration: 60 minutes

Schedule
Come on out and spend an enchanting hour walking through the historical streets located in the commercial district of Jerome, Arizona! This tour is for all history buffs, or even if you are just mildly intrigued you are guaranteed to walk away informed, educated and happy that you participated in this wonderful tour.
This tour is perfect for small groups of approximately 12 people. You will have a fully trained and informed tour guide that will meet you at whichever destination that you have chosen as your meeting point and while take you back there at the end of the tour also. Departure times are as follows: 10:00 A.M., 12:30 P.M., 3:00 P.M., 5:30 P.M., or 8:00 P.M.
Your educational guide will fill you in on the history of Jerome starting from the beginning of the town's creation to how it looks in present day. Be prepared to find out a few surprising facts, hidden secrets, and so much more! A few of the hot spots that you will visit include the entrance to a mine that is located in the most unusual of places: the dead center of town! You will also get to see where the very first radio station in Jerome was, as well as the first electric theater. You will also have the opportunity to explore the secret passageways that Jerome is known for!
Your tour saves the juicy part for the very end. You will hear the stories and tales of Jerome's infamous "Red Light District", the scandals and what ultimately caused the districts downfall and demise in March of 1918.
Options:
Cemetery Ghost Adventure
Available Now until 1/31/2024 View Detailed Schedule
Paranormal Equipment: We provide top of the line paranormal equipment. Spirit boxes and e.m.f. readers included. Bring a camera to catch ghosts.Guided Paranormal EventDuration: 1 hourWalking TourArrive Early: Arrive 15 minutes before tour time
Book Now!