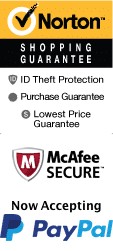 Starlight Ride at Verde Canyon Railroad
Enjoy a stunning night under the stars on the Starlight Ride at Verde Canyon Railroad. This activity takes place in the magical town of Sedona, Arizona, and is a must-attend for anyone who appreciates the beauty of nature. You'll embark on a 2-hour ride with your loved ones and travel through the canyon while admiring the breathtaking views of the mountains and the moonlit sky. You'll be seated comfortably in train cars fitted with temperature control and expansive windows to allow you to see the beauty all around you.
As you commence on this memorable journey, you'll be served appetizers along with other refreshments to set the mood just right. You'll be provided with a pair of binoculars to help you spot wildlife like deer, coyotes, and javelinas. Moreover, you will have a guide who will take you through the unforgettable history of the canyon and clarify different aspects of the natural surroundings.
Traveling through the historic Verde Canyon, the train makes its way past some impressive rock formations like the Saddleback Mountain and the iconic Perkinsville Bridge. The ride is slow-paced, allowing you to bask in the beauty of the illuminated moon and the blanket of stars above you. The ambiance is serene, and the sound of the train wheels rumbling along the tracks adds to this tranquil atmosphere.
Verde Canyon Railroad has a rich history dating back to 1911. During its peak, it was an important transportation route for minerals and precious metals. Modern advances have replaced the railway system, and now, the railroad stands as a mighty testament to the ingenuity of early railroaders. Its refurbished cars offer comfortable seating, and the quality of service is exceptional. As you listen to the guide and witnesses the history yourself, you'll gain an appreciation for the railroad and the effort that went into it.
In conclusion, the Starlight Ride at Verde Canyon Railroad is an unforgettable experience that will leave you with beautiful memories. As you journey through the canyon with your loved ones, the ambience created by the moon and the stars will envelop you in a world of beauty and peace. It is an ideal activity for anyone visiting Sedona and seeking a unique way to experience the majestic natural surroundings. Don't miss out on the chance to create beautiful memories with your families and loved ones. Book today and discover the magic of Verde Canyon Railroad's Starlight Ride.
Book Now!