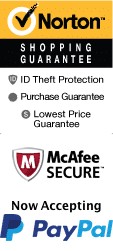 Sedona Spiritual Journey Tour
1420 W State Rte 89A Sedona, Arizona 86336
1-800-987-9852
Chat Now
Embark on a spiritual journey of self-discovery and introspection through the stunning red rocks of Sedona, Arizona. The Spiritual Journey Tour is a guided experience that allows visitors to connect with the powerful energy and natural beauty of the area. Led by knowledgeable guides, the tour includes visits to spiritual sites, vortexes, and ancient ruins, all while taking in the majestic scenery that Sedona is famous for.

The tour offers a unique opportunity to explore the spiritual significance of Sedona through a variety of stops, each with its own history and energy. Guests will have the chance to visit some of Sedona's famous vortexes - spots where the energy is said to be particularly powerful and conducive to spiritual awakening. The tour also includes visits to sacred sites and ancient ruins, where guests can learn about the area's indigenous history and the ancient cultures that once inhabited this land.

During the tour, guests will be surrounded by stunning natural beauty. The red rock formations that surround Sedona are not only awe-inspiring but also believed to hold spiritual significance. The tour is a chance for visitors to connect with nature, to feel the power of the earth and sky around them, and to deepen their connection with themselves.

The Spiritual Journey Tour is the perfect activity for anyone seeking a deeper sense of meaning and purpose. Whether you're on a personal quest for spiritual growth or simply seeking a peaceful respite from the chaos of everyday life, this tour offers the chance to connect with something greater than yourself. With expert guides who are well-versed in the area's spiritual history and culture, guests can expect an enlightening and transformative experience.

Sedona is known for its spiritual energy and natural beauty, making it a popular destination for those seeking a deeper connection with themselves and the world around them. The Spiritual Journey Tour offers a unique and unforgettable way to experience the best of Sedona, allowing guests to tap into the power of the area's vortexes, ancient ruins, and stunning scenery. Don't miss your chance to embark on a journey of self-discovery and spiritual awakening - book your Spiritual Journey Tour today.
Frequently Asked Questions for Sedona Spiritual Journey Tour:
Approximately how long does the Sedona Spiritual Journey Tour last?

It lasts approximately 3 - 4 hours.

For what ages is the tour appropriate?

Great for all ages.

Is photography / video recording allowed on the Sedona Spiritual Journey Tour?

Yes.

Is the Sedona Spiritual Journey Tour handicap accessible?

It is not wheelchair accessible.
Book Now!