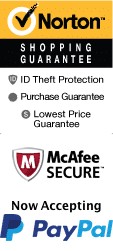 Tours Spiritual Journey is a custom tour company specializing in guided spiritual journeys, pilgrimage tours, and special events. Aiming to provide the best and most unique trips, we work with destinations across the globe to ensure each time is uniquely tailored to your individual spiritual needs and desires. Experience powerful sacred places and meet spiritual masters to overcome obstacles, resolve issues and learn how to live a life of deep spiritual significance.
1. Activities
When traveling with a Spiritual Journey Tour, you will be immersed in a sacred place and have time to reflect, meditate and learn from the land. We offer exclusive guided excursions and talks by experts in their field. We aim to create a unique experience for each person on every trip we operate. We also work with local vendors at each destination to ensure you have an authentic experience of the local culture and cuisine.
2. Packages
Spiritual Journey Tours provides a range of packages for people interested in experiencing an authentic and memorable spiritual journey, pilgrimage, or special event. We offer them all, from small intimate tours to large group tours on the road to enlightenment. Enjoy a spiritual adventure to some of the most exotic and spiritually significant destinations worldwide.
3. Locations
We work with destinations that provide an authentic atmosphere of sacredness and meaning to help you achieve conscious transformation and develop your soul's purpose. We offer a range of overseas and local trips worldwide where you can discover new terrains, meet new cultures, heal your soul and enjoy the beauty of nature.
Spiritual Journey Tours is one of Australia's unique spiritual tour companies, helping people connect with their souls and feel more fulfilled in life.
Book Now!