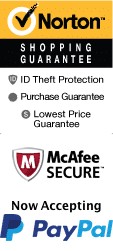 Small-Group Main St Ghost Adventure in Jerome

Multiple times offered throughout the day

Small-group tour

Soak up the atmosphere on a walking tour

Duration: 90 minutes

Schedule
Get ready to spend an afternoon of fun, hearing stories of ghosts, tales of paranormal activity and seeing some of the most iconic sites and well known locations including the infamous "Red Light District" on this epic tour of Jerome, Arizona. Please make sure you are wearing proper attire including sturdy hiking boots as the majority of this tour will be walking over uneven terrain. You will also want to bring your camera to take pictures on this epic event and make sure your cell phone is fully charged as you will need it later on during the tour.
Your trained informative guide will meet you 15 minutes before your tour is scheduled to begin at the United Verde Complex which is located near the Haunted Hamburger. At that time it will be necessary to complete a waiver of liability form. You will then submit this form to your guide prior to embarking on the tour. Please keep in mind that Jerome has an altitude of over 5,000 feet with it being built in the mountain side of Cleopatra Hill. There may be portions on your trek that become a little tricky or could be considered by some as difficult.
On this tour you will travel to Main Street in Jerome to visit the saloon followed by a walk to the gambling district while hearing tales of illicit activity in the area. You will learn the remarkable story about how the territorial jail actually slid down a hill after blowing up. A trip over to the Brothel District will include true stories of the women who resided there and how they made their living throughout the night.
Towards the end of the tour you will also have the opportunity to do a real investigation to try and locate paranormal activity. Specialized equipment will be provided as well as a brief intro on how to use the equipment properly. This is where your fully charged cell phone will come into play as you will want to use it as a recording device to capture any of your paranormal experiences.
Options:
Main St. Ghost Adventure
Available 4/1/2023 until 1/31/2024 View Detailed Schedule
Ghost Hunting Equipment Guide Tour: Enjoy a spooky experience with the family. We provide top of the line ghost hunting equipment for an evening of mystery. Duration: 1 hourFree Water!Downtown Jerome, AzWalking Tour: Jerome has uneven terrain and steep stair cases. Walking shoes are a must. No high heels.
Book Now!