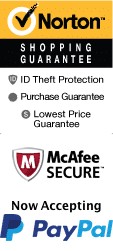 Sedona Vortex Tour
335 Jordan Rd Sedona, Arizona 86336
1-800-987-9852
Chat Now

Small-group tour

Informative, friendly and professional guide

Choice of several departures throughout the day

Duration: 2 hours 30 minutes

Schedule
Embark on an unforgettable journey to discover the mystical energy of Sedona with the Sedona Vortex Tour. Located in Sedona, Arizona, this tour is perfect for nature enthusiasts, spiritual seekers, or anyone seeking serenity and tranquility in a breathtaking setting. Prepare to be amazed by Sedona's natural beauty and its powerful energy fields, known as vortexes, which are believed to have healing and transformative properties.
The Sedona Vortex Tour is a three-hour adventure that will take you on a guided hike to some of the most powerful vortexes in Sedona. During the tour, you will learn about the history and geology of the area, as well as the significance of the vortexes, which are said to enhance meditation and spiritual practices. You will also have the opportunity to experience the energy of the vortexes, which can leave you feeling refreshed, revitalized, and more in tune with yourself and the natural world around you.
The tour requires a moderate level of physical fitness and involves hiking on rough terrain, so be sure to wear comfortable footwear and bring plenty of water. You will be accompanied by a knowledgeable guide who will ensure your safety and answer any questions you may have. The tour is suitable for individuals, couples, families, and small groups, and can be customized to suit your interests and needs.
Sedona is known for its stunning red rock formations, and the Sedona Vortex Tour allows you to experience them up close and personal. The tour takes you to some of the most scenic spots in Sedona, including Bell Rock, Cathedral Rock, and Boynton Canyon. You will also have the opportunity to take in panoramic views of Sedona and its surrounding countryside, making this an ideal activity for photography enthusiasts.
Sedona is a deeply spiritual place, and the Sedona Vortex Tour is a unique opportunity to connect with the natural world and tap into its transformative power. Whether you are looking to deepen your spiritual practice, connect with nature, or simply enjoy an unforgettable adventure, the Sedona Vortex Tour is an experience you won't forget. Book your tour today and discover the magic of Sedona for yourself.
Options:
Sedona Vortex Experience
Available 9/25/2023 until 3/31/2024 View Detailed Schedule
Check in time is 15 minutes prior to tour departure time selected.
Frequently Asked Questions for Sedona Vortex Tour:
What methods of transportation does the Sedona Vortex Tour use?

Jeep.

Approximately how long does the Sedona Vortex Tour last?

It lasts approximately 2.5 hours.

For what ages is the tour appropriate?

Great for all ages.

Is photography / video recording allowed on the Sedona Vortex Tour?

Yes.

Is the Sedona Vortex Tour handicap accessible?

No, it is not wheelchair accessible.
Book Now!