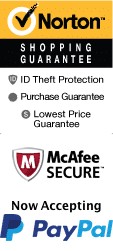 Sedona UFO Tour
2015 AZ-89A Sedona, Arizona 86336
1-800-987-9852
Chat Now
Are you ready to explore the extraterrestrial world? Look no further than the Sedona UFO Tour in Sedona, AZ. Hop on board an open-air Jeep and prepare for a unique and thrilling journey into the starry night sky. This two-hour guided tour takes you to some of the most amazing UFO sighting locations in Sedona and offers a chance to witness the inexplicable and awe-inspiring phenomenon.

The Sedona UFO Tour is not your average tour. Your experienced guide will take you away from the city lights into the peaceful and dark canyons where you can witness the twinkling stars and the spectacular Milky Way. As you gaze at the night sky, your guide will provide intriguing information on the history of UFO sightings in the area and stories of alien encounters. You will have the opportunity to use state-of-the-art night vision goggles to see for yourself what's happening up in the sky.

The activity, which is open to all ages, requires you to be wearing warm clothing for the chilly nights as you will be travelling through the canyons. You are encouraged to bring your own water and snacks, as well as your camera to capture the once-in-a-lifetime moments. The trip is not recommended for pregnant women or people with back issues or heart problems.

Sedona has been known for UFO sightings for more than a hundred years and it's been called one of the world's top 10 UFO spotting sites by the History Channel. During the tour, you will visit vortex sites that are believed to be portals for intergalactic travel, making the Sedona UFO Tour an unforgettable experience.

In conclusion, discover the mysteries of the universe and experience the excitement of the Sedona UFO Tour. With its unique and thrilling journey, you will be amazed by the unexplainable and inexplicable sights in the night sky. Book your Sedona UFO Tour now and embark on a journey that you will never regret.
Frequently Asked Questions for Sedona UFO Tour:
What methods of transportation does the Sedona UFO Tour use?

Guests will need their own vehicles.

Approximately how long does the Sedona UFO Tour last?

It lasts approximately 1.25 - 1.5 hours.

For what ages is the tour appropriate?

Great for all ages.
Book Now!