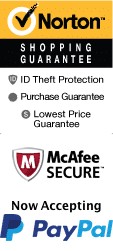 Sedona UFO Night Tour
1890 W State Rte 89A E Sedona, Arizona 86336
1-800-987-9852
Chat Now
If you're looking for a unique and unforgettable experience in Sedona, then the Sedona UFO Night Tour is a must-try activity. Located in one of the most fascinating locations for UFO sightings, you'll embark on an evening adventure to witness some of the most incredible unexplained phenomena.

The tour begins with a pick up from your hotel, where you'll then head out to the desert under the cover of darkness. You'll be guided by an expert UFO researcher who will share with you all the interesting facts and theories about extraterrestrial life and their visitation to Earth.

Throughout the tour, you'll get the chance to use night-vision goggles to see the stars and the sky in an entirely new way. Witness the mystery and the beauty of the cosmos like never before, and you may even see some unexplained lights and objects in the sky. It's truly an experience you won't forget.

The Sedona UFO Night Tour is an approximately 2-hour long excursion that will take you deep into the desert. You should be prepared to walk on rugged terrain, so it's best to wear comfortable walking shoes and dress in layers. The tour is suitable for all ages and is perfect for anyone with an interest in the mysteries of the universe.

Sedona is a location with a rich history of unexplained phenomena, and this tour is the perfect way to learn more about it. Our knowledgeable guides will share exciting and interesting stories of previous UFO sightings in Sedona while also giving you a chance to see something mysterious and unexplainable yourself.

In conclusion, the Sedona UFO Night Tour is an adventure like no other. Discover the magic of the desert at night and explore the mysteries of the universe with an expert guide. Don't miss the opportunity to witness some of the most incredible and unexplained phenomena on this unique and unforgettable tour.
Frequently Asked Questions for Sedona UFO Night Tour:
What methods of transportation does the Sedona UFO Night Tour use?

Guests will need their own vehicles.

For what ages is the tour appropriate?

Great for all ages.

Is photography / video recording allowed on the Sedona UFO Night Tour?

No.
Book Now!