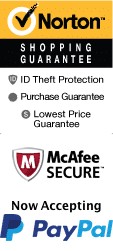 Sedona Sunset Vortex Tour
Sedona Sunset Vortex Tour is a unique opportunity to experience the most sacred place on earth. With its beautiful red rock formations and amazing vistas, the Sedona area has been called by some of the world's largest open-air art galleries and others a spiritual Disneyland. If you are looking for a scenic desert getaway in the middle of America's Southwest, there is no better place than Sedona. It has a special beauty that reveals itself to those who can appreciate it, but it also has qualities that others find off-putting. Nothing else in the world feels quite like Sedona. Regardless of how some Sedona visitors think; however, more than one million people visit every year.
1. Amenities
Sedona Sunset Vortex Tour is a chance to see the world's greatest natural wonder through the eyes of a Native American Cultural guide, who has many stories to tell you. Whether in the air or on the ground, you will experience the magic and mystical properties of Sedona's energies. In the Sedona area, there are many places to learn about Native American history and culture, so why not let us show you the mystical properties of Sedona? Take a lot of pictures and take home some carvings.
2. Tour Highlights
Sedona Sunset Vortex Tour is a 14-mile round-trip journey, going through the sacred Vortex of Sedona, which connects the three worlds - Earth, Sky, and Spirit. The guide will tell you about several different vortexes and how they work. A Native American spiritual guide travels on tour to teach you about their special properties and knowledge that can help your life and understanding of life in general. He will explain many of the spiritual symbols and their meanings in a very concise manner. powerful earth energy vortexes in all of Sedona called Bell Rock.
Book Now!