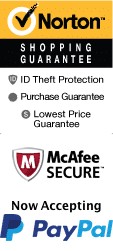 Sedona Spirit Journey and Tour

Perfect introduction for first-time visitors

Private guide for a more personalized experience

Informative, friendly and professional guide

Small group ensures personal service

Small-group tour

Duration: 3 hours

Schedule
This tour is perfect for first-time visitors. There is a private tour for the attractions. You will be greeted by a well-trained person. You can do a small group for about three hours. The visitors may pick a theme with a special requirement when you book the tour.
On the tour, you can be picked up at the common location or at your hotel. The tour includes a bottle of water and snacks. You need to wear comfortable shoes on this walking tour. The visitor can go to marvelous place at the attraction. You will be riding in a minivan called the "Silver Angel".
You can confirm the departure time will be when you book the tour. There are some exciting attractions on the tour. They have the Labyrinth Walk which you will be walking on ancient mazes to connect the past, present, and future and place them together. You can walk the path of life. You will be guided by a tour guide
There are the Heart and Mind reconnection which is a sugarloaf where can rebalance your mind and heart. The other attractions are fun and exciting to learn about on the tour. You will be pick up and drop off at the Aligning Light Center in Sedona, Arizona. You can confirm the departure time when booking the tour.
If you want to come on a tour where there are different themes of attractions. Then this tour is right for you. There are the Labyrinth Walk and Heart and Mind reconnections just to name a few. Make sure you print out or an electronic voucher for the tour and have the confirmation number ready for the tour to be present. The tour guides will show the visitor how to play the games.
Book Now!