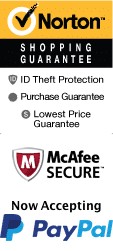 Sedona Spirit Journey and Medicine Wheel Teachings

Perfect introduction for first-time visitors

Private guide for a more personalized experience

Informative, friendly and professional guide

Small group ensures personal service

Small-group tour

Duration: 4 hours

Most people spend 2-3 hours touring the area.

Appropriate for All Ages

Both Cameras and Video Cameras are Permitted

Gift Shop On-site

Schedule
Embark on a transformative journey through Sedona's mystical energy vortexes and uncover the healing benefits of ancient Native American traditions with the Sedona Spirit Journey and Medicine Wheel Teachings. The tour takes place in the stunning Coconino National Forest, where you'll be led by an experienced and knowledgeable guide through a series of spiritual practices that will awaken your inner power and connect you to the natural world.

The journey begins with a sacred water ceremony, where you'll learn about the importance of water in Native American culture and how to offer gratitude to the earth for its life-giving properties. From there, you'll embark on a gentle hike through the serene forest, stopping at four of Sedona's most powerful vortex sites to learn about their unique energy and how to harness it for healing and transformation.

At each site, you'll take part in medicine wheel teachings, a powerful ritual that utilizes the elements of nature to bring balance and harmony to your life. You'll learn about the significance of the four directions and how to use them to set intentions, release negative energy, and cultivate positive energy to achieve your goals.

Throughout the journey, you'll be surrounded by the stunning beauty of the Sedona wilderness, with the red rock formations and lush vegetation serving as a serene backdrop to your spiritual exploration. The tour is designed for people of all ages and fitness levels, and the pace is leisurely so that everyone can fully absorb the healing energy of the vortexes.

The Sedona Spirit Journey and Medicine Wheel Teachings is a one-of-a-kind experience that is not to be missed. If you're looking for a deeper connection to nature, yourself, and the world around you, this tour will provide you with the tools and insights you need to live a more fulfilling and spiritually aligned life.

In conclusion, the Sedona Spirit Journey and Medicine Wheel Teachings is a must-do for anyone looking to connect with the transformative energy of Sedona's vortex sites and uncover the ancient wisdom of Native American traditions. By the end of the journey, you'll feel more connected to yourself, the natural world, and the universal energy that surrounds us all. Don't miss out on this unforgettable experience that will leave you feeling renewed and empowered.
Book Now!