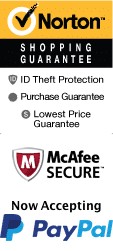 Sedona Spectacular Vortex Tour

Excellent value for money

Flexibility to customize your itinerary to your own preferences

Choice of morning or afternoon departure

Close encounter with wildlife

Led by a local guide

Private guide for a more personalized experience

Duration: 3 hours

Schedule
The Sedona Spectacular Vortex tour is rated among the best in bike tours which is why I'm going to give this tour a chance. It's flexible and something fun to do and it can be done in the morning or afternoon time the choice is up to me.
There is something magical about the city of Sedona and all of its wonderful scenery. There has been a mystical well-known energy for more than thousands of years. The land in the vortex has been very sacred for many years. There have been many ceremonies performed here over the land.
The main part of the vortex has been a fan favorite for years. Photographers love to come here to explore and take pictures of all of the landmarks. I'm going to enjoy riding my bike on the rocks of the Sedona vortex and going to be a great delight.
This is really a very historical place to come for a hike and bike riding it offers so much to be seen and has something for everyone to see and explore. The tour can be planned by me and customized to my liking it'll be fun to plan my own adventure.
Fun is certainly waiting for me on the Sedona spectacular vortex tour from hiking to bike riding and learning about the culture and the history of the area I know I'm going to leave full and happy with everything that I did on the tour.
Options:
Sedona Spectacular Vortex Tour: Vortex Tour 4 Hours
Available 3/24/2023 until 1/31/2024 View Detailed Schedule
3-4 Vortex locations and a tour through Sedona, Energy, History, Geology, and more discussed. Variety of tour times and prices.Pickup included
Book Now!